As tracked from June 2016-May 2017.
Rock music is not dead!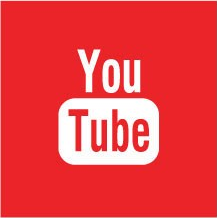 1 ATOMIC TOM I'm Coming After You 1(2)
My favorite rock tune of the year is actually from the 7 year old album "The Moment".  Newly discovered from another personal charter's top 100, it has a great driving beat and awesome guitar solo. The Brooklyn based band which formed in 2005 has a more recent album from 2015 called "Era". Next up on my chart is "Red Light Warning Sign".
2 ROYAL TUSK Fever 1(4)
This song from Canada's Royal Tusk dominated my chart last summer, spending nearly 3 months in my top 10. It's fueled by the bass line for much of the song which gives it a nice groove. It then explodes into a melodic chorus. It isn't until 2 minutes in that a guitar bridge kicks into a higher gear. 
3 TWIN WILD My Heart 3
This was my introduction to the UK band whose "Another Stranger" was on the Adult Pop list. They straddle the fence between mainstream and alt rock and hve had 6 songs grace my chart since September. Currently the song "Superstar" is #20 on my weekly chart. 
4 GIRAFFE TONGUE ORCHESTRA Everyone Gets Everything They Really Want 1
Featuring the current lead singer of Alice In Chains and members of Mastodon, Dillinger Escape Plan and the Mars Volta, this rock supergroup offer a groove rock gem here. This would have been agreat addition rock radio this year because it doesn't sound like anything else. It changes directions a few times and is not afraid of dissonant chords, though it keeps an interesting melodic flow.
5 RED SUN RISING Amnesia 4
This is the 3rd song from the Akron, Ohio debut album to reach my top 100. Their current single, a cover of Alanis Morissette's "Uninvited" is rising on my chart and should go at least top 20. The band uses the hashtag #WeAreThread which they say indicates their genre, many threads in a fabric that is hard to describe.
6 TREMONTI Dust 8
Really this song deserved to reach #1 on my chart. It never ceases to pull me in. What began as a side project for Mark Tremonti of Creed and Alter Bridge fame is now 3 albums deep. The song begins with a cool and moody bass (I think) line, goes into a soaring chorus and has the best guitar break of the year. Interesting most of their songs are in the thrash metal category, which is definitely not my thing.
7 THE SHERLOCKS Will You Be There? 8
Interesting that this UK band was signed to Infectious Records last December as this is totally that. After 7 single releases since 2014 their debut album will be released in August.
8 THE HEAVY Since You Been Gone 13
Here's another UK band that goes in a different direction. They mix rock and soul into a fantastic stew. The evidence is here on this, featuring funky horns, psychedelic guitar, strings and a neo-soul vocal. They have had 4 albums since 2007.
9 STRUTS Dirty Sexy Money 1(5)
Staying in the UK and keeping the party going, the Struts offer the best party song of 2016. The song exploded onto my chart in May it was my #2 song of last year, shut out from the #1 slot by the juggernaut "One More Chance" by my indie fav Manic Bloom.
10 MAN WITH A MISSION Dead End In Tokyo 1(2)
No dead end with these Japanese rockers. After earlier singles that were more hardcore they went with a more pop approach on this one. The result is a fun track co-written by Fall Out Boy's Patrick Stump. They have had 7 top 10 singles in Japan.
11 THE TREWS Chinese Kites 9
Entering their 3rd decade as a band, these guys from Nova Scotia have been charting singles on the Canadian rock chart since 2003. 17 of those have reached the top 10. This is their 1st to reach my top 100 though I really didn't know their music until last year.
12 GHOST He Is 3
The song may sound like it's from a Christian rock band but these guys are the disciples of the other guy. 'He is the disobedience that holds us together". This song always gives me a bit of a chuckle but musically it is pop-metal light.
13 BAD SEED RISING Bad Seed Rising 21
This song by the Maryland foursome was used in the closing credits of the Melissa McCarthy movie Spy. It's so Joan Jett and another song that really should have gone higher on my chart. As to why it got no airplay, that's a head scratcher.
14 NIGHT RANGER Somehow Someway 2(5)
Staying with the fun 80's vibe is one of my favorite songs of the moment. While lyrically it is kind of mundane the driving, car with the top down music, makes up for it. There is a good amount of new music that comes from hair metal bands of that era but usually it just sounds dated to me. For some reason on this and "Don't Let Up" my nostalgia gene has kicked in. 
15 BLEEKER Highway 15
Appropriately another good car song and aptly titled. The Ontario band  formed by 2 sets of brothers and now a trio, is poised to take over the #1 spot on my weekly chart this week with the song "Where's Your Money?".
16 STANDSTILLS Orleans 20
Have I said how much awesome music is coming out of Canada yet? The drum and guitar duo from Ontario go in a very Royal Blood direction here with great affect.
17 SIXX A.M. We Will Not Go Quietly 17
In the last 7 years this band has amassed 5 #1's and 2 #2's on my chart, making them one of my biggest acts of this decade. The band's name is a combination of the trio's last names (Nicki Sixx, Dj Asha and James Michael).
18 GHOST Square Hammer 20
Another from the Swedish metal band that reached #1 on the Rock airplay chart. This one has a signature organ line that for me recalls early 90's alt band Inspiral Carpets. 
19 CHEMIA I Love You So Much 21
In processing personal charts for Beyond Radio I get to discover music from all over the world. Here we have a band from Warsaw, Poland  having tons of fun on this classic rock sounding party song. 
20 STARSET Monster 32
Lead singer Dustin Bates describes the Ohio band's music as cinematic rock. The 1st single from their 2nd album "Vessels" reached #2 on the Rock airplay chart. Their debut single from 2013, "Carnivore" begins a mythology the band has fostered about themselves, too involved to get into here.