Subscribe to Show the Full Chart
The Beyond Radio Top 250

November 30, 2019 through December 31, 2019

Adds
Points
Charts
LC
TC
Artist
Song
Weeks
Peak
7
5199.85
50
1
1
DUA LIPA
Don't Start Now
9
1
40
3877.4
40
NEW
2
THE WEEKND
Blinding Lights
4
2
1
3194.65
41
4
3
COLDPLAY
Orphans
10
3
-8
3093.45
39
2
4
POST MALONE
Circles
17
1
17
3019.75
40
9
5
BILLIE EILISH
Everything I Wanted
7
5
-3
2382.45
32
5
6
NIALL HORAN
Nice To Meet Ya
13
5
1
2308.25
25
14
7
TAME IMPALA
It Might Be Time
9
7
-4
2273.2
31
3
8
LIZZO
Good As Hell
25
3
-7
2241.6
31
7
9
TONES AND I
Dance Monkey
34
3
-7
2189.05
26
6
10
FOALS
The Runner
15
2
31
2177.65
31
NEW
11
HARRY STYLES
Adore You
4
11
-4
2112.2
27
8
12
HARRY STYLES
Lights Up
13
8
23
2016.65
23
NEW
13
ALANIS MORISETTE
Reasons I Drink
4
13
2
1867
21
38
14
OZZY OSBOURNE
Under The Graveyard
8
14
1
1734.15
29
12
15
MAREN MORRIS f/ HOZIER
The Bones
45
12
-3
1714.85
27
11
16
SELENA GOMEZ
Lose You To Love Me
10
11
0
1706.95
22
19
17
INGRID ANDRESS
More Hearts Than Mine
39
17
-6
1604.65
24
13
18
HAIM
Now I'm In It
8
13
-2
1577.4
17
20
19
WHITE REAPER
Might Be Right
31
19
23
1575.2
24
2514
20
THE WEEKND
Heartless
5
20
-5
1564.35
25
10
21
MAROON 5
Memories
14
10
10
1437.15
22
141
22
HARRY STYLES
Watermelon Sugar
5
22
4
1405.7
20
32
23
CARRIE UNDERWOOD
Drinking Alone
62
23
-8
1352
22
15
24
TAYLOR SWIFT
Lover
19
6
16
1342.9
25
127
25
LEWIS CAPALDI
Before You Go
5
25
0
1324.9
12
93
26
THE BLUE STONES
Shakin' Off The Rust
11
26
10
1323.65
16
199
27
BASTILLE
Can't Fight This Feeling
5
27
5
1318.3
20
114
28
MEDUZA f/ BECKY HILL & GOODBIYS
Lose Control
12
28
-11
1306.65
16
18
29
PET SHOP BOYS f/ YEARS & YEARS
Dreamland
16
10
-5
1278.15
11
17
30
JIMMY EAT WORLD
All The Way (Stay)
14
17
5
1234.5
18
123
31
AWOLNATION
The Best
8
31
3
1213.05
19
122
32
OF MONSTERS AND MEN
Wars
23
32
20
1176.7
20
NEW
33
TAYLOR SWIFT
Christmas Tree Farm
4
22
-4
1106.9
16
49
34
RITON vs. OLIVER HELDENS f/ VULA
Turn Me On
14
25
-4
1098.8
12
42
35
SAINT MOTEL
Van Horn
11
35
0
1092.4
9
61
36
TWIN ATLANTIC
Novocaine
9
36
14
1088.4
14
NEW
37
NIALL HORAN
Put A Little Love On Me
4
37
0
1083.75
16
56
38
LUKE COMBS
Even Though I'm Leaving
23
38
-2
1080.75
13
28
39
LADY ANTEBELLUM
What If I Never Get Over You
33
11
6
1063.6
18
109
40
NEON TREES
Used To Like
6
40
-3
1056.05
13
40
41
SAM FENDER
Will We Talk?
25
11
-5
1054.9
11
22
42
GREEN DAY
Father Of All
17
13
1
1051.2
11
72
43
CARIBOU
Home
12
43
-11
1046.75
15
16
44
WEEZER
The End Of The Game
17
11
6
1027.55
10
298
45
NOEL GALLAGHER'S HIGH FLYING BIRDS
Wandering Star
5
45
-4
1014.35
13
53
46
KELSEA BALLERINI
Homecoming Queen?
16
46
5
1006.8
14
62
47
COLDPLAY
Everyday Life
8
47
8
1003.05
18
138
48
SAM SMITH
I Feel Love
8
48
-6
987.9
16
36
49
CAROLINE POLACHEK
So Hot You're Hurting My Feelings
13
36
-2
985.6
21
51
50
KESHA f/ BIG FREEDIA
Raising Hell
10
50
-3
985.4
17
39
51
POST MALONE f/ OZZY OSBOURNE
Take What You Want
14
39
3
966.5
24
41
52
BILLIE EILISH
All The Good Girls Go To Hell
39
31
-4
954.3
20
37
53
HALSEY
Graveyard
15
37
-9
950.2
15
24
54
CHVRCHES
Death Stranding
12
24
12
949.05
16
1239
55
MAGGIE ROGERS
Love You For A Long Time
5
55
8
918.8
9
1765
56
SAM FENDER
Saturday
8
56
-2
917.15
9
86
57
SIMPLE PLAN, STATE CHAMPS & WE THE KINGS
Where I Belong
10
57
1
904.6
8
208
58
WHITE LIES
Falling Out Without Me
5
58
1
897.1
13
64
59
LAUREN ALAINA
Getting Good
14
59
-1
892.6
12
57
60
GALANTIS f/ DOLLY PARTON & MR. PROBZ
Faith
10
57
2
887.4
11
147
61
SHEPPARD
Die Young
10
61
-2
886.9
8
96
62
VOLBEAT
Die To Live
18
62
-3
880.7
21
31
63
ED SHEERAN f/ CAMILA CABELLO & CARDI B
South Of The Border
24
31
0
876
10
135
64
ASHLEY MCBRYDE
One Night Standards
16
64
6
874
6
NEW
65
GRIMES
My Name Is Dark
4
65
4
872.15
13
136
66
FKA TWIGS
Sad Day
8
66
-7
870.65
19
21
67
KYGO f/ WHITNEY HOUSTON
Higher Love
27
2
4
868.6
11
98
68
DMA'S
Silver
8
68
-12
859.2
13
25
69
THE SCRIPT
The Last Time
14
25
-13
850.7
10
27
70
GEORGIA
Never Let You Go
14
27
-12
846.85
11
26
71
GRIMES & i_o
Violence
16
12
7
839.2
7
NEW
72
BOMBAY BICYCLE CLUB
Everything Else Has Gone Wrong
4
72
4
835.7
12
259
73
GABBY BARRETT
I Hope
42
73
3
835.3
12
156
74
BRING ME THE HORIZON
Ludens
6
74
9
828.85
11
454
75
LITTLE MIX
One I've Been Missing
5
75
1
828.65
12
87
76
BROKEN BELLS
Good Luck
12
76
6
827.25
9
997
77
KATE VOEGELE
French
6
77
-8
821.75
11
52
78
REX ORANGE COUNTY
10/10.
15
52
0
820
6
140
79
DESERT SESSIONS (JOSH HOMME & MIKE KERR)
Crucifire
8
79
2
818.45
12
113
80
GEORGE MICHAEL
This Is How (We Want You To get High)
8
80
-7
817.85
14
77
81
LEWIS CAPALDI
Someone You Loved
57
19
-4
815.55
20
30
82
CAMILA CABELLO
Liar
17
30
-6
809.1
11
58
83
STURGILL SIMPSON
Sing Along
18
42
9
808.55
10
1551
84
CAMELPHAT
Rabbit Hole
5
84
-2
803.95
14
59
85
BASTILLE & ALESSIA CARA
Another Place
27
59
-4
802.95
20
45
86
DAN & SHAY, JUSTIN BIEBER
10,000 Hours
13
45
1
793.1
12
94
87
THOMAS RHETT
Remember You Young
36
87
-7
792.6
14
34
88
MILEY CYRUS
Slide Away
20
6
-5
791.55
10
47
89
MUMFORD & SONS
Blind Leading The Blind
10
47
-4
788.7
12
79
90
OMD
Don't Go
19
71
-1
783.45
8
108
91
MICHAEL KIWANUKA
Hero
10
91
2
776.9
7
211
92
FRIENDLY FIRES
Offline
10
92
0
775.35
11
106
93
CELINE DION
Imperfections
15
93
11
768.25
13
1225
94
EVANESCENCE
The Chain
5
94
13
762.8
13
NEW
95
DUA LIPA
Future Nostalgia
4
95
-2
759.6
13
82
96
HOOTIE & THE BLOWFISH
Hold On
10
82
15
758.65
16
2192
97
MARIAH CAREY
All I Want For Christmas Is You
62
73
1
746.25
11
191
98
CARLY PEARCE f/ LEE BRICE
I Hope You're Happy Now
14
98
7
739.2
8
1980
99
FOALS
Like Lightning
8
99
-12
737.7
13
29
100
SAM SMITH
How Do You Sleep?
24
1
16
732.9
21
596
101
ARIZONA ZERVAS
Roxanne
6
101
-8
731
6
50
102
BOMBAY BICYCLE CLUB
Eat, Sleep, Wake (Nothing But You)
16
14
6
728.8
7
2004
103
COLDPLAY
Daddy
5
103
1
717.2
8
215
104
PALAYE ROYALE
Hang On To Yourself
9
104
11
710.8
15
496
105
A GREAT BIG WORLD & CHRISTINA AGUILERA
Fall On Me
5
105
-5
709.05
19
46
106
JONAS BROTHERS
Only Human
27
29
2
705
5
516
107
RIDE
Jump Jet
5
107
7
704.55
10
435
108
HAIM
Hallelujah
5
108
-3
703
13
43
109
FREYA RIDINGS
Castles
31
9
-7
697.75
9
83
110
HUEY LEWIS & THE NEWS
Her Love Is Killin' Me
13
83
0
697.4
15
112
111
BLACKBEAR
Hot Girl Bummer
11
111
-4
696.5
10
73
112
LITTLE BIG TOWN
Over Drinking
16
73
-1
693.2
9
126
113
KEANE
Stupid Things
14
113
-3
692.95
12
55
114
BECK
Uneventful Days
10
55
-4
692.85
15
118
115
SHAED
Trampoline
57
73
4
683.2
6
458
116
ALICIA KEYS
Time Machine
5
116
-2
681.75
10
117
117
MARK RONSON f/ YEBBA
Don't Leave Me Lonely
33
117
4
668.6
5
2021
118
BLOSSOMS
The Keeper
5
118
10
660.7
14
559
119
STORMZY f/ ED SHEERAN & BURNA BOY
Own It
5
119
-5
656.45
15
74
120
5 SECONDS OF SUMMER
Teeth
18
31
-3
654.75
13
78
121
TIESTO f/ MABEL
God Is A Dancer
14
78
5
640.95
9
408
122
ENDOR
Pump It Up
5
122
-2
636.1
8
130
123
SIGMA f/ JACK SAVORETTI
You And Me As One
8
123
-2
634.8
9
150
124
SCOTT HELMAN
Everything Sucks
13
124
0
634
7
137
125
WHITE LIES
Hurt My Heart
14
81
4
632.9
7
284
126
JAKE BUGG
Kiss Like The Sun
5
126
4
630.6
8
535
127
PET SHOP BOYS
Burning The Heather
5
127
-4
625.7
8
146
128
FOZZY
Nowhere To Run
16
128
-2
624.35
9
99
129
SAM HUNT
Kinfolks
12
99
2
621.6
6
278
130
FEEDER
Criminal
8
130
-1
615.6
6
103
131
THE PALE WHITE
Swim For Your Life
9
103
0
615.4
7
207
132
TAYLOR SWIFT
Beautiful Ghosts
5
132
-9
611.1
7
89
133
AVA MAX
Torn
18
15
-6
611.05
13
95
134
JAX JONES f/ ELLA HENDERSON
This Is Real
14
95
-4
607.5
5
157
135
STARSET
Manifest
19
135
0
606.8
8
254
136
SILVERSUN PICKUPS
Don't Know Yet
22
136
-8
606.5
5
66
137
TOOL
Fear Inoculum
22
4
2
604.4
9
174
138
JEFF LYNNE'S ELO
From Out Of Nowhere
14
138
-1
599.3
9
145
139
CHARLI XCX
White Mercedes
15
139
5
599
6
2456
140
ROBBIE WILLIAMS
Time For Change
5
140
-2
598.2
10
125
141
MICHAEL RAY
Her World Or Mine
44
92
11
597.4
11
NEW
142
HALSEY
Finally/Beautiful Stranger
4
142
-7
596.15
6
63
143
BADFLOWER
The Jester
25
63
-4
592.75
8
169
144
CAGE THE ELEPHANT
Social Cues
37
60
-1
590.2
8
295
145
TONI CORNELL
Far Away Places
13
145
-7
587.45
13
54
146
KATY PERRY
Harleys In Hawaii
10
54
-7
587.3
8
33
147
MIRANDA LAMBERT
It All Comes Out In The Wash
24
24
4
584.25
9
628
148
SIGALA f/ ELLA HENDERSON
We Got Love
6
148
6
583
10
813
149
KANE BROWN
Homesick
61
149
-1
579.75
6
288
150
SLIPKNOT
Nero Forte
12
150
1
574.3
9
222
151
THE BLACK KEYS
Shine A Little Light
25
151
4
573.9
10
387
152
MANDY MOORE
I'd Rather Lose
9
152
9
566.9
15
450
153
ZEDD f/ KEHLANI
Good Thing
10
153
-1
566.35
7
154
154
MILK TEETH
Given Up
12
154
3
561
7
578
155
GLASS ANIMALS
Tokyo Drifting
5
155
-5
560.65
15
68
156
TRAVIS SCOTT
Highest In The Room
12
68
-1
560.2
15
133
157
REGARD
Ride It
17
61
-5
559.55
7
70
158
ADAM LAMBERT
Superpower
15
60
-7
558.2
6
65
159
ELBOW
White Noise White Heat
12
65
-3
549.3
10
159
160
ERIC CHURCH
Monsters
23
159
2
547.5
7
482
161
NOAH CYRUS f/ LEON BRIDGES
July.
13
161
-4
544.4
5
220
162
WINNETKA BOWLING LEAGUE
Kombucha
41
162
-5
542.8
6
167
163
ELIZA & THE DELUSIONALS
Just Exist
15
163
-7
540.55
11
23
164
COLDPLAY
Arabesque
9
23
5
540.25
5
NEW
165
ELLIE GOULDING
River
2
165
3
532.25
5
1677
166
OZZY OSBOURNE
Straight To Hell
5
166
2
527.6
4
1182
167
KACEY MUSGRAVES
Glittery
5
167
-3
525.8
9
97
168
CAYLEE HAMMICK
Family Tree
37
97
2
513.6
9
318
169
RILEY GREEN
I Wish Grandpas Never Died
18
169
-5
512.2
8
132
170
HIGHLY SUSPECT
16
20
103
2
509.4
5
833
171
THE BIG MOON
Take A Piece
5
171
1
507
8
210
172
MARILYN MANSON
Gods Gonna Cut You Down
10
172
3
504.75
7
510
173
JESSIE WARE
Mirage (Don't Stop)
8
173
-2
504
3
171
174
CLIPPING
Nothing Is Safe
13
171
-3
502.25
6
151
175
JOYWAVE
Obsession
19
47
0
500.55
13
202
176
MARTIN GARRIX f/ DEAN LEWIS
Used To Love
8
176
3
496.2
4
1218
177
NADA SURF
Something I Should Do
5
177
-10
491.1
12
35
178
ED SHEERAN f/ KHALID
Beautiful People
27
24
1
490.7
10
297
179
LOUIS TOMLINSON
We Made It
8
179
-2
489
9
91
180
THE 1975
Frail State Of Mind
10
91
3
488.8
6
644
181
LA ROUX
International Woman Of Leisure
8
181
-5
484.35
6
120
182
TWENTY ONE PILOTS
The Hype
61
62
4
483.35
5
687
183
MONDO COZMO
Come On
5
183
-5
482.65
6
149
184
MEG MYERS
Running Up That Hill
43
149
5
482.2
5
NEW
185
MGMT
In The Afternoon
4
185
0
481.6
4
303
186
INTERRUPTERS
Bad Guy
12
186
5
479.8
11
274
187
PANIC! AT THE DISCO
Into The Unknown
7
187
6
477.3
8
1238
188
ROSALIA
A Pale
5
188
4
476.6
4
NEW
189
SOCCER MOMMY
Yellow Is The Color Of Her Eyes
4
189
-3
475
5
160
190
CATFISH & THE BOTTLEMEN
Encore
35
160
-3
472.3
5
250
191
THE HU
Yuve Yuve Yu
12
191
-4
472
13
101
192
SELENA GOMEZ
Look At Her Now
10
101
0
472
3
205
193
CELESTE
Strange
13
193
-4
469.6
8
189
194
FOSTER THE PEOPLE
Pick U Up
14
189
0
467.6
4
287
195
SIMPLY RED
Thinking Of You
19
195
-1
467.45
7
411
196
VAMPIRE WEEKEND
Sunflower
43
196
6
466
10
392
197
CAMILA CABELLO
Living Proof
5
197
-1
463.95
5
263
198
SHINEDOWN
Attention Attention
84
198
5
462.3
5
NEW
199
STORMZY
Audacity
4
199
0
462
3
200
200
THE GLORIOUS SONS
Pink Motel
19
160
3
461.9
9
311
201
MIRANDA LAMBERT
Bluebird
17
201
4
458.85
9
1101
202
GONE WEST
What Could've Been
24
202
-7
456.9
9
88
203
THE NEW PORNOGRAPHERS
Falling Down The Stairs Of Your Smile
19
26
-2
455.4
5
197
204
CREEPER
Born Cold
9
197
2
452.9
9
152
205
BASTILLE
Bad Decisions
11
152
0
449
3
302
206
ELDERBROOK & RUDIMENTAL
Something About You
13
206
0
447.6
3
280
207
BRING ME THE HORIZON
In The Dark
49
207
-4
446.25
4
219
208
KILLSWITCH ENGAGE
I Am Broken Too
24
208
-1
443.6
5
110
209
WHITE REAPER
Real Long Time
23
88
-3
442.85
6
124
210
KEITH URBAN
We Were
34
67
0
440
3
413
211
KID BLOOM
Sugarcoat
40
211
-2
436.8
8
129
212
LOUIS TOMLINSON
Kill My Mind
15
41
-1
432.85
7
503
213
CAMILA CABELLO
Cry For Me
11
213
-4
431
5
235
214
PHANTOGRAM
In A Spiral
9
214
5
430.75
7
1446
215
PINK f/ CHRIS STAPLETON
Love Me Anyway
36
215
4
430.25
9
444
216
CELINE DION
Courage
14
216
4
426.55
7
1180
217
BLACK PUMAS
Colors
13
217
-5
425.6
5
168
218
ALICE IN CHAINS
Fly
52
154
-5
423.2
7
105
219
THE HIGHWOMEN
Redesigning Women
24
55
3
421.55
7
230
220
J HUS
Must Be
5
220
-4
420.6
7
92
221
CARLY RAE JEPSEN
Want You In My Room
33
82
7
418.85
8
1433
222
MABEL
Lonliest Time Of The Year
5
222
4
417.4
5
1788
223
HOT MILK
Candy Coated Lie$
5
223
-1
413.6
4
246
224
FRIENDLY FIRES
Can't Wait Forever
14
117
1
411.6
3
638
225
JULIPER SKY
Waves
8
225
-1
405.15
5
273
226
SHERYL CROW f/ CHRIS STAPLETON
Tell Me When It's Over
20
226
3
403.15
5
632
227
EMMA BUNTON
Coming Home For Christmas
5
227
-1
403
3
158
228
GANG STARR f/ J. COLE
Family And Loyalty
8
158
3
402.8
6
804
229
THE BLACK MOODS
Whatcha Got
8
229
-4
399.75
7
240
230
ALESSIA CARA
Rooting For You
17
230
2
399.7
8
825
231
JUSTIN MOORE
Why We Drink
11
231
-6
399.35
8
115
232
NF
Time
24
115
-2
399
3
234
233
KEANE
The Way I Feel
30
7
4
398.5
7
1179
234
JORDAN DAVIS
Slow Dance In A Parking Lot
39
234
-1
393
3
402
235
POETS OF THE FALL
My Dark Disquiet
12
235
-2
392.8
8
176
236
TRISHA YEARWOOD
Every Girl In This Town
30
28
-1
390.15
4
305
237
FITZ AND THE TANTRUMS
I Just Wanna Shine
22
237
5
389.4
5
NEW
238
CIRCA WAVES
Jacqueline
4
238
0
389
3
405
239
THE ZANGWILLS
Sunlight At Midnight
45
239
7
388.2
7
NEW
240
AVA MAX
Salt
36
240
-1
386.4
4
268
241
THE DARKNESS
Heart Explodes
19
189
-6
386.4
5
139
242
KEANE
Love Too Much
20
28
2
385
2
NEW
243
JACK SAVORETTI
Christmas Morning
2
243
0
385
2
419
244
HANSON
Where's The Love (String Theory)
11
244
0
385
2
508
245
OH WONDER
Hallelujah
14
182
3
384.9
7
431
246
KELSEA BALLERINI
Club
8
246
8
383.95
9
2288
247
JONAS BROTHERS
Like It's Christmas
5
247
-9
383.8
8
161
248
LIZZO
Truth Hurts
35
13
3
383.7
5
923
249
KHALID
Up All Night
5
249
-4
381.35
5
260
250
SAINT ASONIA
The Hunted
23
206
Beyond Radio's Current Top 250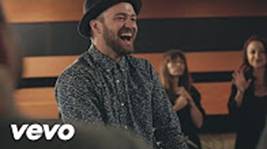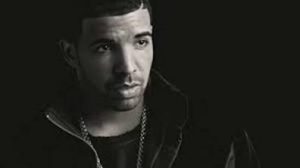 Our latest Podcast Episodes "Beyond Radio Presents, Pod-Castlist #4, Episode 1 & Episode 2, "Old Man Rant, Rave and Respects".
Along with my friend Jeff Morris, we continue to bridge music nostalgia and music discovery with this Podcast. In the latest 2 part episode We have completed 19 episodes with groups of episodes relating to a companion playlist, which we called the Pod-Castlist, that is also featured on Spotify.we discuss Lizzo, DNCE, the Jonas Brothers, Elton John and Michael W. Smith among others. In the second part I pay homage to a dear friend who passed away this past summer and discuss the beginning of the new direction with the website. This is the companion playlist on Spotify.
The 2019 Beyond Radio 250 Playlist
This playlist features all the songs that have reached the Beyond Radio 250 in 2019
 Current Genre Picks Playlists
The top songs based on personal charts and music forums from all across the internet.