Subscribe to Show the Full Chart
The Beyond Radio Top 250

September 30, 2019 through October 31, 2019

Adds
Points
Charts
LC
TC
Artist
Song
Weeks
Peak
24
3858.05
44
3
1
POST MALONE
Circles
9
1
17
2819.85
27
87
2
FOALS
The Runner
7
2
18
2745.65
36
10
3
TONES AND I
Dance Monkey
26
3
23
2660.9
34
49
4
LIZZO
Good As Hell
17
4
11
2642.75
32
2
5
KYGO f/ WHITNEY HOUSTON
Higher Love
19
2
16
2539.05
34
7
6
TAYLOR SWIFT
Lover
11
6
7
2453.8
32
1
7
SAM SMITH
How Do You Sleep?
16
1
13
2241.5
30
6
8
MILEY CYRUS
Slide Away
12
6
15
2229.3
29
16
9
NORMANI
Motivation
11
9
9
2164.55
28
14
10
PET SHOP BOYS f/ YEARS & YEARS
Dreamland
8
10
12
2138.7
25
26
11
WEEZER
The End Of The Game
9
11
21
2120.3
27
65
12
GRIMES & i_o
Violence
8
12
10
2080.1
23
47
13
GREEN DAY
Father Of All
9
13
9
2079.3
23
17
14
BOMBAY BICYCLE CLUB
Eat, Sleep, Wake (Nothing But You)
8
14
30
2031.65
30
NEW
15
NIALL HORAN
Nice To Meet Ya
5
15
16
2001
27
32
16
ARIANA GRANDE. MILEY CYRUS & LANA DEL REY
Don't Call Me Angel
7
16
15
1984.75
31
51
17
MAREN MORRIS f/ HOZIER
The Bones
37
17
4
1825
21
8
18
TOOL
Fear Inoculum
14
4
10
1822.7
24
30
19
INCUBUS
Into The Summer
11
19
9
1779.3
25
11
20
SAM FENDER
Will We Talk?
17
11
2
1743.7
20
12
21
LADY ANTEBELLUM
What If I Never Get Over You
25
11
12
1553.45
20
74
22
WHITE REAPER
Might Be Right
23
22
19
1547.7
19
NEW
23
HARRY STYLES
Lights Up
5
23
17
1499.45
28
18
24
LANA DEL REY
Doin' Time
25
18
12
1468
16
352
25
RITON vs. OLIVER HELDENS f/ VULA
Turn Me On
6
25
15
1440.1
23
100
26
THE NEW PORNOGRAPHERS
Falling Down The Stairs Of Your Smile
11
26
15
1388.15
20
50
27
LANA DEL REY
The Greatest
11
27
5
1382.8
16
44
28
HAIM
Summer Girl
12
28
16
1375.15
26
29
29
JONAS BROTHERS
Only Human
19
29
11
1361.4
25
25
30
LIZZO
Truth Hurts
27
13
17
1336.55
27
33
31
5 SECONDS OF SUMMER
Teeth
10
31
0
1305.4
15
24
32
MIRANDA LAMBERT
It All Comes Out In The Wash
16
24
0
1303.2
12
34
33
LIAM GALLAGHER
One Of Us
11
25
7
1287.05
16
20
34
THE 1975
People
11
20
7
1274.2
20
52
35
INGRID ANDRESS
More Hearts Than Mine
31
35
12
1253.3
23
15
36
AVA MAX
Torn
10
15
19
1239
25
185
37
HALSEY
Graveyard
7
37
17
1237.7
23
94
38
CAMILA CABELLO
Liar
9
38
4
1221.35
22
9
39
TAYLOR SWIFT
You Need To Calm Down
21
1
13
1202.75
25
27
40
ED SHEERAN f/ KHALID
Beautiful People
19
24
5
1188.15
13
143
41
LOUIS TOMLINSON
Kill My Mind
7
41
13
1158.35
19
194
42
STURGILL SIMPSON
Sing Along
10
42
6
1151.35
17
13
43
ED SHEERAN f/ CHRIS STAPLETON & BRUNO MARS
Blow
18
2
9
1150.7
17
31
44
BILLIE EILISH
All The Good Girls Go To Hell
31
31
11
1147
20
91
45
MARSHMELLO & KANE BROWN
One Thing Right
18
45
7
1112
12
110
46
BLACK COUNTRY, NEW ROAD
Sunglasses
14
46
6
1111.1
12
76
47
JOYWAVE
Obsession
11
47
11
1105.15
19
64
48
ILLENIUM f/ JON BELLION
Good Things Fall Apart
25
48
10
1074.75
12
566
49
MANDY MOORE
When I Wasn't Watching
6
49
12
1059.15
17
159
50
LIL NAS X
Panini
19
50
20
1057.95
23
1574
51
MAROON 5
Memories
6
51
7
1050.2
15
61
52
MYSTERY JETS
Screwdriver
13
52
15
1044.65
19
170
53
POST MALONE f/ OZZY OSBOURNE
Take What You Want
6
53
8
1041.95
15
42
54
TAME IMPALA
Borderline
30
13
13
1034.2
18
272
55
THE SCRIPT
The Last Time
6
55
6
1032.95
18
54
56
KELSEA BALLERINI
Homecoming Queen?
8
54
3
1025
8
162
57
SAM FENDER
The Borders
7
57
10
1022.25
20
69
58
FALL OUT BOY
Dear Future Self (Hands Up)
9
58
5
1021.35
17
28
59
KEANE
Love Too Much
12
28
7
1017.9
13
119
60
ADAM LAMBERT
Superpower
7
60
13
1016.85
18
92
61
REGARD
Ride It
9
61
8
1016
19
55
62
LEWIS CAPALDI
Someone You Loved
49
19
7
1008.2
16
35
63
KEANE
The Way I Feel
22
7
2
1004.6
11
84
64
NOEL GALLAGHER'S HIGH FLYING BIRDS
This Is The Place
11
64
3
999.2
12
41
65
VOLBEAT
Last Day Under The Sun
20
17
6
999.05
13
98
66
ZARA LARSSON
All The Time
19
61
7
986.4
20
22
67
POST MALONE f/ YOUNG THUG
Goodbyes
18
22
-3
972.05
11
19
68
FOALS
Black Bull
11
19
6
963.2
12
75
69
KORN
You'll Never Find Me
20
45
6
955.4
12
109
70
BIG THIEF
Not
10
70
-1
952.05
15
4
71
OF MONSTERS AND MEN
Alligator
27
4
13
952
14
1704
72
JIMMY EAT WORLD
All The Way (Stay)
6
72
12
950.8
22
95
73
SHAED
Trampoline
49
73
5
949
15
71
74
OMD
Don't Go
11
71
5
915
18
23
75
TEGAN & SARA
I'll Be Back Someday
15
23
8
891.45
12
191
76
BROCKHAMPTON
No Halo
10
76
5
889.75
11
116
77
BADFLOWER
The Jester
17
77
7
884.3
16
60
78
CAGE THE ELEPHANT
Social Cues
29
60
11
870.1
11
NEW
79
DANNY BROWN
Dirty Laundry
5
79
-1
862.7
14
40
80
TRISHA YEARWOOD
Every Girl In This Town
22
28
9
855.4
10
1623
81
WHITE LIES
Hurt My Heart
6
81
10
853.8
11
235
82
CARLY RAE JEPSEN
Want You In My Room
25
82
0
834.45
12
21
83
THE NATIONAL
Rylan
25
21
6
824.4
13
161
84
JAMES BLUNT
Cold
8
84
1
822.95
14
67
85
KEITH URBAN
We Were
26
67
4
822.35
17
36
86
FREYA RIDINGS
Castles
23
9
8
820.85
17
122
87
CITY AND COLOUR
Strangers
18
87
4
820.55
11
120
88
WHITE REAPER
Real Long Time
15
88
14
820.35
15
1635
89
GEORGIA
Never Let You Go
6
89
8
816.15
14
152
90
HOT CHIP
Spell
18
90
13
814.1
13
NEW
91
CHVRCHES
Death Stranding
4
91
2
796.7
11
111
92
MICHAEL RAY
Her World Or Mine
36
92
3
796.6
5
418
93
IDLES
Never Fight A Man With A Perm
50
93
6
793.4
13
121
94
WALK OFF THE EARTH
I'll Be There
7
94
12
791.65
15
965
95
REX ORANGE COUNTY
10/10.
7
95
5
786.6
6
913
96
NOEL GALLAGHER'S HIGH FLYING BIRDS
A Dream Is All I Need To Get By
6
96
3
777.45
21
5
97
SHAWN MENDES & CAMILLA CABELLO
Senorita
19
5
20
767.05
20
NEW
98
DAN & SHAY, JUSTIN BIEBER
10,000 Hours
5
98
8
761.65
11
230
99
FKA TWIGS f/ FUTURE
Holy Terrain
7
99
8
750.55
12
155
100
LOCAL NATIVES
When Am I Gonna Lose You
34
100
7
748.15
13
207
101
ED SHEERAN f/ STORMZY
Take Me Back To London
16
101
5
739.85
16
57
102
JAX JONES & BEBE REXHA
Harder
16
57
4
736.65
13
118
103
HIGHLY SUSPECT
16
12
103
6
725.5
14
80
104
ROB THOMAS
Can't Help Me Now
19
80
8
722.9
11
245
105
JORJA SMITH f/ BURNA BOY
Be Honest
9
105
9
720.4
10
2043
106
TOVE LO
Sweettalk My Heart
6
106
1
719.6
7
140
107
TWO DOOR CINEMA CLUB
Once
18
107
7
718.5
11
396
108
ASHLEY MCBRYDE
One Night Standards
8
108
1
716.2
8
244
109
COURTEENERS
Heavy Jacket
8
109
-8
714.35
7
37
110
CARRIE UNDERWOOD
Southbound
30
13
3
710.95
8
286
111
GHOST
Kiss The Go-Goat
8
111
5
706.2
7
491
112
EDITORS
Black Gold
7
112
15
703.9
18
561
113
ED SHEERAN f/ CAMILA CABELLO & CARDI B
South Of The Border
16
113
4
703
14
62
114
TWENTY ONE PILOTS
The Hype
53
62
8
697.35
11
530
115
Y2K & BBNOS
Lalala
14
115
5
694.55
10
446
116
LUKE COMBS
Even Though I'm Leaving
15
116
6
693.2
7
389
117
FRIENDLY FIRES
Can't Wait Forever
6
117
1
690.8
6
167
118
JACK SAVORETTI f/ MIKA
Youth And Love
37
118
7
689
12
257
119
PVRIS
Hallucinations
11
119
0
680.4
8
63
120
ELBOW
Dexter And Sinister
13
63
3
679.6
5
281
121
THE HIGHWOMEN
Highwomen
6
121
8
678.4
10
1092
122
LAUREN ALAINA
Getting Good
6
122
2
678
12
115
123
LITTLE BIG TOWN
Over Drinking
8
115
5
674.8
10
214
124
THE HIGHWOMEN
Redesigning Women
16
55
4
671.7
10
127
125
DJ SHADOW & DE LA SOUL
Rocket Fuel
13
125
3
668
11
78
126
THE GLORIOUS SONS
Panic Attack
22
66
8
667.85
12
477
127
BEN PLATT
Rain
8
127
2
665.05
8
154
128
DINOSAUR PILE-UP
Back Foot
27
122
6
655.85
11
201
129
BRITTANY HOWARD
Stay High
16
129
5
652.4
7
232
130
THE SHERLOCKS
Waiting
6
130
4
650.4
8
195
131
LOUISE
Lead Me On
17
131
5
649.9
10
404
132
MATT STELL
Prayed For You
47
98
8
647
9
294
133
ANGEL OLSEN
All Mirrors
9
133
1
644.6
5
200
134
BAT FOR LASHES
The Hunger
11
120
2
640.45
10
66
135
CIGARETTES AFTER SEX
Heavenly
8
66
12
640.35
14
1903
136
BEBE REXHA
You Can't Stop The Girl
6
136
15
640.35
15
2010
137
TIESTO f/ MABEL
God Is A Dancer
6
137
0
638.2
7
88
138
SEA GIRLS
Violet
9
88
5
637.8
9
243
139
ELBOW
Empires
11
139
6
636.6
7
340
140
MURA MASA & CLAIRO
I Don't Think I Can Do This Again
8
140
0
628.35
11
137
141
CAYLEE HAMMICK
Family Tree
29
137
5
628.2
10
146
142
THE WRECKS
Freaking Out
15
142
3
625.75
6
439
143
PINK f/ KHALID
Hurts 2B Human
28
143
3
621.9
8
105
144
FOSTER THE PEOPLE
Imagination
19
105
3
617.4
10
43
145
GHOST
Faith
67
32
12
616.45
15
478
146
MEGAN THEE STALLION f/ NICKI MINAJ & TY DOLLA $IGN
Hot Girl Summer
12
146
2
616.05
10
86
147
COLD WAR KIDS
Complainer
19
86
10
614.7
10
NEW
148
MARK RONSON f/ YEBBA
Don't Leave Me Lonely
25
148
4
612.6
5
421
149
LIAM GALLAGHER
Now That I've Found You
6
149
0
612
4
104
150
JULIPER SKY
Heaven
8
104
3
610.95
8
70
151
(SANDY) ALEX G
Gretel
22
43
1
607.6
6
175
152
SILVERSUN PICKUPS
Freakazoid
25
152
7
604.95
12
295
153
CHARLIE PUTH
Mother
7
153
8
601.05
9
1939
154
ALICE IN CHAINS
Fly
44
154
5
597.5
11
168
155
ANGELS & AIRWAVES
Rebel Girl
27
155
3
596
9
99
156
ELTON JOHN & TARON EGERTON
(I'm Gonna) Love me Again
25
40
4
594.55
9
176
157
THE NIGHT FLIGHT ORCHESTRA
Satellite
17
157
-1
590
8
139
158
CHRIS JANSON
Good Vibes
40
139
4
588.75
11
126
159
PINK f/ CASH CASH
Can We Pretend
30
54
4
583
4
NEW
160
THE GLORIOUS SONS
Pink Motel
11
160
4
573.5
7
434
161
CELINE DION
Lying Down
6
161
2
571.05
10
156
162
MADDIE & TAE
Die From A Broken Heart
54
65
9
570.1
10
1971
163
LEPROUS
Below
9
163
7
563.6
8
670
164
STEREOPHONICS
Bust This Town
6
164
3
563.2
10
102
165
ALBERT HAMMOND JR.
More To Life
17
102
5
559.6
5
NEW
166
TEMPLES
Context
5
166
6
559.1
10
205
167
CELINE DION
Flying On My Own
19
31
9
556.75
10
1234
168
JEFF LYNNE'S ELO
From Out Of Nowhere
6
168
9
555.75
11
1876
169
LIAM PAYNE
Stack it Up
6
169
3
554.85
7
196
170
PAPA ROACH
Come Around
16
170
6
552.65
11
339
171
THE BLACK KEYS
Shine A Little Light
17
171
6
551.5
10
641
172
BLINK 182
I Really Wish I Hated You
7
172
3
551
6
520
173
LOLA MARSH
Echoes
6
173
6
549
10
666
174
CELINE DION
Imperfections
7
174
5
547.15
12
38
175
CHARLI XCX and CHRISTINE & THE QUEENS
Gone
15
34
2
545.8
10
202
176
KENNY CHESNEY
Tip Of My Tongue
17
176
4
540.25
10
132
177
ALTER BRIDGE
Wouldn't You Rather
19
85
1
539.4
6
160
178
JOHNNY MARR
The Bright Parade
11
160
10
538.6
10
NEW
179
ELBOW
White Noise White Heat
4
179
4
538.5
9
212
180
STEPHEN PUTH
Look Away
16
180
1
533.05
8
144
181
LIAM GALLAGHER
Once
15
48
3
531.6
4
991
182
OH WONDER
Hallelujah
6
182
3
531.55
8
248
183
THE REGRETTES
I Dare You
20
72
1
530.8
5
269
184
THE HUNNA
IGHTF
6
184
4
530.1
11
101
185
KAISER CHIEFS
Record Collection
24
9
13
529.7
13
NEW
186
DIPLO & JONAS BROTHERS
Lonely
5
186
8
528.95
13
337
187
SAM FELDT
Post Malone
24
187
5
528.65
11
252
188
MENZINGERS
Anna
14
188
4
528.55
16
39
189
ARIANA GRANDE & SOCIAL HOUSE
Boyfriend
14
39
-2
528
4
58
190
TEMPLES
You're Either On Something
11
58
4
524.95
11
388
191
ERIC CHURCH
Monsters
15
191
2
524.55
7
324
192
STEVE AOKI f/ BACKSTREET BOYS
Let It Be Me
8
192
1
520.8
10
79
193
ONEREPUBLIC
Wanted
8
79
4
516
4
NEW
194
PAUL KALKBRENNER
No Goodbye
11
194
6
514.6
14
72
195
THE BLACK KEYS
Go
25
22
6
514
14
85
196
TIESTO, JONAS BLUE & RITA ORA
Ritual
23
75
5
513.2
6
2030
197
FEDERAL EMPIRE
I Never Liked Your Friends
6
197
5
512.1
10
299
198
CHRIS BROWN & DRAKE
No Guidance
22
198
7
511.95
8
798
199
STORMZY
Sounds Of The Skeng
7
199
5
511.3
10
399
200
FOZZY
Nowhere To Run
8
200
3
510
6
538
201
CHRISTINA AGUILERA
Haunted Heart
6
201
0
508.2
7
147
202
CHARLIE PUTH
I Warned Myself
11
147
2
506.8
11
103
203
DERMOT KENNEDY
Outnumbered
19
103
6
504.85
9
356
204
CLAIRO
Bags
23
204
1
504.5
6
487
205
THOMAS RHETT
Remember You Young
28
205
6
504.2
9
447
206
SAINT ASONIA
The Hunted
15
206
4
503.25
8
276
207
MEG MYERS
Running Up That Hill
35
153
6
501.55
7
526
208
CHARLI XCX
White Mercedes
7
208
6
496.95
8
859
209
THE RAVEN AGE
Fleur De Lis
7
209
1
493.6
6
513
210
GRACE POTTER
Love Is Love
10
210
5
493.2
7
123
211
SMITH & THELL
Hotel Walls
16
123
8
492.6
8
NEW
212
LUKAS GRAHAM
Lie
4
212
-2
491.8
6
45
213
FRIENDLY FIRES
Silhouettes
19
36
10
491.05
14
263
214
TOVE LO f/ KYLIE MINOGUE
Really Don't Like You
8
145
1
488.7
5
238
215
KILLSWITCH ENGAGE
I Am Broken Too
16
215
5
482.35
10
158
216
JOEL CORRY
Sorry
26
158
5
482.1
8
325
217
STARSET
Manifest
11
217
8
479.65
12
416
218
NF
Time
16
218
-1
479.6
4
68
219
EMELI SANDE
Shine
16
68
6
478.8
9
733
220
THROUGH FIRE
All Animal
20
220
1
475.8
8
145
221
K.FLAY
Sister
17
145
3
474.4
7
222
222
ENTER SHIKARI
Stop The Clocks
12
222
4
464
13
59
223
KATY PERRY
Small Talk
13
59
6
460.35
6
NEW
224
YUNGBLUD f/ DAN REYNOLDS
Original Me
4
224
-1
459.6
7
106
225
METRONOMY
Salted Caramel Ice Cream
19
106
4
459.1
7
174
226
ROBYN
Ever Again
53
60
8
457.9
8
1897
227
SLAVES
Heavier
11
227
8
457.85
12
308
228
LAUV f/ ANNE-MARIE
Lonely (F*** I'm)
13
228
5
457.35
7
1328
229
THE HIGHWOMEN f/ BRANDI CARLILE
The Chain
12
229
5
456.7
9
203
230
DISTURBED
No More
43
203
4
456.05
9
386
231
TEMPLES
Hot Motion
20
220
1
455.8
6
349
232
THE DARKNESS
Heart Explodes
11
189
-1
452.05
10
56
233
PIXIES
Catfish Kate
12
56
3
451.75
7
634
234
OLD DOMINION
One Man Band
41
218
3
449.9
8
172
235
HALF MOON RUN
Then Again
11
172
6
449.5
8
383
236
JAX JONES f/ ELLA HENDERSON
This Is Real
6
236
7
449.15
7
662
237
MIRANDA LAMBERT
Bluebird
9
237
0
448.75
7
141
238
DEATH CAB FOR CUTIE
To The Ground
11
141
-1
448.5
6
151
239
CATFISH & THE BOTTLEMEN
2all
33
44
4
444.95
6
1324
240
SAWEETIE
My Type
21
240
7
444.95
9
1124
241
WHY DON'T WE
What Am I
9
241
6
443.4
7
1744
242
FOSTER THE PEOPLE
Pick U Up
6
242
4
442.1
8
221
243
SAM FENDER
Hypersonic Missiles
35
38
0
438.35
8
173
244
JOSEPH
Fighter
16
173
3
438.2
6
735
245
ALICE CHATER
Tonight
12
245
7
436.1
10
657
246
WINNETKA BOWLING LEAGUE
Kombucha
33
246
6
434.6
9
482
247
MISTERWIVES
Why Why Why
11
247
2
433.8
9
134
248
JAY SOM
Superbike
22
134
1
433.6
3
454
249
MUNA
Who
16
243
5
431
5
NEW
250
ELDERBROOK & RUDIMENTAL
Something About You
5
Beyond Radio's Current Top 250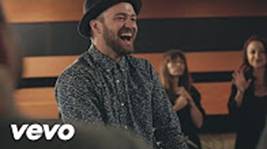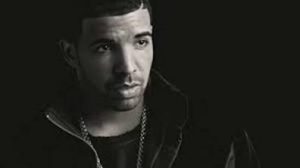 Our latest Podcast Episode "Beyond Radio Presents, Pod-Castlts #3, Episode 6, "Mary Strutting On The Ceiling"
Along with my friend Jeff Morris, we hope to bridge music nostalgia and music discovery with this Podcast. We have completed 19 episodes with groups of episodes relating to a companion playlist, which we called the Pod-Castlist, that is also featured on Spotify.
We have 19 episodes spanning 3 Pod-Castlists. The lastest Spotify playlist is called "Glam Bam, Thank you M'am, Tonight You're #1"
The premise is to draw off my history of personal charting to relate new to old, old to new and everywhere in between. Jeff gets presented with the playlist and acts as kind of an audience member, giving his feedback and perspective as it relates to his life, thus bringing in other nuances and many tangents.
Beyond Radio 250 Playlist
Recent songs that have reached the Beyond Radio 250
 Current Genre Picks Playlists
The top songs based on personal charts and music forums from all across the internet.