Subscribe to Show the Full Chart
The Beyond Radio Top 250

May 31, 2019 through June 30, 2019

Adds
Points
Charts
LC
TC
Artist
Song
Weeks
Peak
91
2616.3
11
1
1
TAYLOR SWIFT f/ BRANDON URIE
Me!
10
1
40
2482.5
11
2
2
BILLIE EILISH
Bad Guy
14
1
1774.8
9
NEW
3
KATY PERRY
Never Really Over
5
3
23
1744.5
11
5
4
LIL NAS X f/ BILLY RAY CYRUS
Old Town Road
15
4
62
1728.9
9
8
5
SHAWN MENDES
If I Can't Have You
9
5
52
1531.8
9
34
6
ED SHEERAN & JUSTIN BIEBER
I Don't Care
8
6
4
1459.5
11
3
7
JONAS BROTHERS
Sucker
18
2
28
1455.3
11
11
8
VAMPIRE WEEKEND
This Life
13
8
33
1355.1
11
133
9
HALSEY
Nightmare
7
9
26
1338.9
9
36
10
OF MONSTERS AND MEN
Alligator
9
10
2
1232.7
7
4
11
THE BLACK KEYS
Lo/Hi
17
4
8
1002.3
11
16
12
MARSHMELLO f/ CHVRCHES
Here With Me
17
12
17
997.8
8
18
13
TAME IMPALA
Borderline
12
13
6
954.9
9
28
14
MABEL
Don't Call Me Up
24
14
6
935.4
9
6
15
TAME IMPALA
Patience
15
5
12
930.9
9
19
16
LIZZO
Juice
26
8
13
921.3
9
30
17
EUROPA (JAX JONES & MARTIN SOLVEIG) f/ MADISON BEER
All Day And Night
14
17
918
7
NEW
18
TAYLOR SWIFT
You Need To Calm Down
3
18
7
842.1
9
32
19
LEWIS CAPALDI
Someone You Loved
31
19
15
819.9
7
35
20
AVICII & ALOE BLACC
SOS
12
20
813.9
9
NEW
21
MILEY CYRUS
Mother's Daughter
5
21
18
812.1
7
385
22
THE BLACK KEYS
Go
7
22
5
810.9
7
9
23
MAREN MORRIS
Girl
24
8
29
808.2
9
33
24
DADDY YANKEE f/ KATY PERRY
Con Calma
22
24
9
798.9
7
23
25
SILVERSUN PICKUPS
It Doesn't Matter Why
12
23
27
786.9
9
168
26
LANA DEL REY
Doin' Time
7
26
35
782.4
11
100
27
BASTILLE
Joy
9
27
38
776.4
6
7
28
MADONNA f/ MALUMA
Medellin
11
7
36
760.8
6
41
29
KYLIE MINOGUE
New York City
10
29
6
745.2
9
12
30
PINK
Walk Me Home
21
2
13
743.4
7
47
31
KHALID f/ DISCLOSURE
Talk
21
31
16
741.9
5
405
32
LADY ANTEBELLUM
What If I Never Get Over You
7
32
13
734.4
7
64
33
JONAS BROTHERS
Cool
13
33
12
731.1
9
423
34
ED SHEERAN f/ CHANCE THE RAPPER & PNB ROCK
Cross Me
6
34
9
724.8
7
76
35
FOALS
In Degrees
17
35
8
710.1
9
21
36
AVA MAX
So Am I
17
7
2
710.1
9
29
37
VAMPIRE WEEKEND
Harmony Hall
23
1
14
693.9
7
51
38
SAM FENDER
Hypersonic Missiles
17
38
12
687.9
9
59
39
CIARA
Thinkin About You
14
39
16
683.4
9
276
40
5 SECONDS OF SUMMER
Easier
6
40
22
676.2
9
50
41
ELLIE GOULDING
Sixteen
12
41
19
675.3
6
39
42
MARK RONSON f/ LYKKE LI
Late Night Feelings
12
39
30
668.7
7
67
43
KYGO f/ RITA ORA
Carry On
11
43
4
652.5
7
49
44
PANIC! AT THE DISCO
Hey Look Ma, I Made It
51
40
3
642
8
42
45
CARLY RAE JEPSEN
Now That I Found You
18
13
20
638.1
9
215
46
LIZZO
Truth Hurts
9
46
8
632.4
7
13
47
SAM SMITH & NORMANI
Dancing With A Stranger
25
4
26
621
8
65
48
KEIINO
Spirit In The Sky
20
48
599.1
7
NEW
49
MARK RONSON f/ CAMILA CABELLO
Find U Again
5
49
2
586.5
5
44
50
CAGE THE ELEPHANT
Ready To Let Go
22
15
18
579.3
7
17
51
CARRIE UNDERWOOD
Southbound
12
17
15
561
5
52
52
BECK
Saw Lightning
11
52
14
559.2
6
46
53
RAMMSTEIN
Radio
10
46
26
555.9
8
254
54
CARLY RAE JEPSEN
Too Much
8
54
6
555.6
6
43
55
HOT CHIP
Hungry Child
13
43
5
553.2
6
10
56
RAMMSTEIN
Deutschland
14
10
20
552
6
144
57
DUNCAN LAURENCE
Arcade
16
57
13
545.7
9
62
58
DOMINIC FIKE
3 Nights
22
58
5
543.9
11
22
59
BILLIE EILISH
Bury A Friend
22
9
9
541.8
3
15
60
BLAKE SHELTON
God's Country
14
15
8
540
9
55
61
MEDUZA f/ GOODBOYS
Piece Of Your Heart
16
42
539.7
5
NEW
62
LIAM GALLAGHER
Shockwave
3
62
528.9
3
NEW
63
TRISHA YEARWOOD
Every Girl In This Town
4
63
7
525
6
27
64
TWO DOOR CINEMA CLUB
Talk
15
27
5
510.9
7
24
65
ARIANA GRANDE
Break Up With Your Girlfriend, I'm Bored
21
13
9
505.8
5
70
66
LUKE COMBS
Beer Never Broke My Heart
9
66
18
504
9
78
67
BTS f/ HALSEY
Boy With Luv
12
67
8
498.6
9
508
68
TYLER THE CREATOR
Earfquake
6
68
4
498.3
7
57
69
THE HEAD AND THE HEART
Missed Connection
16
57
1
492.9
4
99
70
THE BETHS
Future Me Hates Me
24
70
11
478.8
4
54
71
GEORGIA
About Work The Dancefloor
14
38
24
474
7
170
72
MARTIN GARRIX f/ MACKLEMORE & PATRICK STUMP
Summer Days
10
72
21
461.4
8
163
73
LUCA HANNI
She Got Me
16
73
10
459.3
5
106
74
GHOST
Faith
49
74
15
454.2
6
108
75
BLACKPINK
Kill This Love
13
75
4
441
2
53
76
LITTLE BIG TOWN
The Daughters
12
53
2
436.8
3
73
77
ERIC CHURCH
Some Of It
34
29
4
436.2
6
63
78
THE CRANBERRIES
Wake Me When It's Over
15
63
435
9
NEW
79
AVICII f/ CHRIS MARTIN
Heaven
4
79
4
430.2
6
75
80
BANANARAMA
Stuff Like That
17
75
3
421.8
7
14
81
KACEY MUSGRAVES
Rainbow
63
4
12
421.2
6
60
82
FKA TWIGS
Cellophane
10
60
419.7
9
NEW
83
THE CHAINSMOKERS f/ BEBE REXHA
Call You Mine
5
83
3
419.1
5
40
84
ARIANA GRANDE
7 Rings
24
5
16
418.2
7
400
85
CHARLI XCX f/ LIZZO
Blame It On Your Love
7
85
412.2
7
NEW
86
TOVE LO
Glad He's Gone
4
86
7
410.7
5
1660
87
THE RACONTEURS
Help Me Stranger
7
87
2
394.2
7
38
88
AVA MAX
Sweet But Psycho
42
2
23
390.3
7
77
89
BRUCE SPRINGSTEEN
Hello Sunshine
10
77
1
384.9
3
37
90
RUNAWAY JUNE
Buy My Own Drinks
49
37
16
382.8
9
609
91
JESS GLYNNE & JAX JONES
One Touch
7
91
15
375.6
7
121
92
COLLECTIVE SOUL
Right As Rain
10
92
19
374.1
9
120
93
LEWIS CAPALDI
Hold Me While You Wait
9
93
2
372.3
3
132
94
MORGAN WALLEN
Whiskey Glasses
51
39
0
372
2
72
95
FOALS
Exits
23
3
7
367.8
6
26
96
LIL PEEP & ILOVEMAKONNEN f/ FALL OUT BOY
I've Been Waiting
22
26
11
364.2
6
139
97
ZARA LARSSON
Don't Worry About Me
14
58
1
359.1
5
56
98
INTERRUPTERS
Gave You Everything
51
32
0
356.4
4
241
99
SHARON VAN ETTEN
Seventeen
25
33
8
356.1
5
245
100
SLIPKNOT
Unsainted
7
100
2
354
2
74
101
REBA MCENTIRE
Freedom
14
74
13
354
4
130
102
MAHMOOD
Soldi
20
102
4
353.4
5
87
103
LUMINEERS
Gloria
13
87
2
352.2
5
125
104
BASEMENT
Be Here Now
37
104
349.8
6
NEW
105
CHERYL
Let You
5
105
16
346.8
8
221
106
BANKS
Gimme
9
106
4
343.2
5
69
107
CATFISH & THE BOTTLEMEN
Longshot
25
6
3
341.4
3
31
108
KELSEA BALLERINI
Miss Me More
81
18
8
340.8
4
253
109
TEENAGE WRIST
Mary
8
109
7
340.5
5
696
110
BUSH
Bullet Holes
6
110
0
339
4
247
111
REBA MCENTIRE
Stronger Than The Truth
19
51
15
338.4
6
373
112
AVICII f/ AGNES, VARGAS & LAGOLA
Tough Love
8
112
0
337.5
7
128
113
THE NATIONAL
You Had Your Soul With You
17
50
17
336
6
81
114
CARLY RAE JEPSEN
Julien
11
81
0
329.1
5
92
115
I DON'T KNOW HOW BUT THEY FOUND ME
Choke
26
92
0
325.8
3
341
116
JUSTIN MOORE
The Ones That Didn't Make it Home
35
116
14
324.3
3
94
117
SUM 41
Out For Blood
10
94
0
324.3
3
286
118
CHRIS YOUNG
Raised On Country
24
118
314.1
7
NEW
119
KEANE
The Way I Feel
4
119
311.7
7
NEW
120
SHAWN MENDES & CAMILLA CABELLO
Senorita
1
120
8
311.1
5
1780
121
SIGALA & BECKY HILL
Wish You Well
7
121
310.8
7
NEW
122
MABEL
Mad Love
4
122
25
306.9
7
183
123
MADONNA f/ SWAE LEE
Crave
8
123
0
306
4
214
124
BETTER OBLIVION COMMUNITY CENTER, PHOEBE BRIDGERS, CONOR OBEST
Dylan Thomas
21
124
1
305.1
3
326
125
BRETT ELDREDGE
Love Someone
53
125
19
300.9
7
496
126
ONEREPUBLIC
Rescue Me
7
126
3
296.7
9
102
127
TWENTY ONE PILOTS
Chlorine
37
39
0
294.6
6
401
128
WEYES BLOOD
Andromeda
23
128
1
292.8
4
206
129
THE CRANBERRIES
All Over Now
24
25
6
292.8
2
627
130
BIFFY CLYRO
Balance, Not Symmetry
7
130
2
288.3
7
91
131
POST MALONE
Wow
27
57
17
287.4
6
150
132
CHINGIZ
Truth
16
132
7
284.4
7
140
133
RIVAL SONS
Too Bad
11
133
1
284.4
5
192
134
LOCAL NATIVES
When Am I Gonna Lose You
16
134
282
2
NEW
135
TANYA TUCKER
The Wheels Of Laredo
4
135
18
275.7
5
109
136
NOEL GALLAGHER'S HIGH FLYING BIRDS
Black Star Dancing
9
109
4
275.4
6
112
137
HATCHIE
Without A Blush
18
61
13
274.5
5
239
138
BARNS COURTNEY
You And I
8
138
6
273
5
113
139
THE CHAINSMOKERS f/ 5 SECONDS TO SUMMER
Who Do You Love
21
75
15
272.4
4
141
140
JOHN LUNDVIK
Too Late For Love
19
140
271.8
2
NEW
141
SUFJAN STEVENS
Love Yourself
5
141
1
268.8
7
61
142
LAUV f/ TROYE SIVAN
I'm So Tired
23
18
6
268.8
4
1270
143
KAISER CHIEFS
Record Collection
6
143
5
263.1
3
304
144
KEITH URBAN
We Were
8
144
261.6
4
NEW
145
TIESTO, JONAS BLUE & RITA ORA
Ritual
5
145
24
259.8
9
85
146
SZA, THE WEEKND & TRAVIS SCOTT
Power Is Power
11
85
4
258.3
5
165
147
SHINEDOWN
Monsters
22
147
4
257.7
5
167
148
THE BLACK MOODS
Bad News
17
148
4
252.9
5
201
149
BILLIE EILISH
When The Party's Over
36
85
8
252.3
5
272
150
VOLBEAT
Leviathan
7
150
4
252
2
2664
151
INHALER
My Honest Face
6
151
3
247.8
4
126
152
ALICE IN CHAINS
Rainier Fog
38
126
1
246.3
7
103
153
JENNY LEWIS
Red Bull And Hennessy
23
103
2
245.1
3
154
154
TIM MCGRAW
Thought About You
35
57
7
243.6
6
585
155
DENZEL CURRY
Ricky
8
155
24
243.3
5
71
156
STORMZY
Vossi Bop
10
71
4
243
2
124
157
JENNIFER NETTLES
I Can Do Hard Things
18
124
3
243
5
157
158
COLE SWINDELL
Love You Too Late
35
157
7
240.9
3
309
159
DINOSAUR PILE-UP
Back Foot
9
159
12
238.8
4
367
160
CARLY RAE JEPSEN
Want You In My Room
7
160
11
235.5
7
435
161
ILLENIUM f/ JON BELLION
Good Things Fall Apart
7
161
1
235.2
6
178
162
THE VERONICAS
Think Of Me
19
69
2
234.3
5
342
163
BAD WOLVES
Remember When
25
163
6
232.2
3
111
164
KELLY CLARKSON
Broken & Beautiful
14
64
8
232.2
4
428
165
DAYA
Insomnia
16
165
2
228.9
3
20
166
GEORGE STRAIT
Every Little Honky Tonk Bar
20
12
5
228
5
257
167
HOZIER
Almost (Sweet Music)
24
167
1
226.8
3
646
168
LEE BRICE
Rumor
51
139
3
226.2
5
516
169
WILL YOUNG
All The Songs
16
60
5
223.5
7
45
170
CARDI B f/ BRUNO MARS
Please Me
20
22
7
222.9
5
104
171
A BOOGIE WIT DA HOODIE
Look Back At It
28
104
1
221.7
3
216
172
RASCAL FLATTS
Back To Life
38
172
0
221.4
3
181
173
JASON ALDEAN
Rearview Town
20
132
12
219
4
218
174
TWO DOOR CINEMA CLUB
Satellite
10
174
1
218.1
5
153
175
MEG MYERS
Running Up That Hill
17
153
0
217.8
4
160
176
ATLAS GENIUS
Can't Be Alone Tonight
24
160
9
217.8
2
187
177
RIDE
Future Love
10
177
0
217.8
6
338
178
DRUGDEALER
Fools
19
178
1
217.8
2
554
179
KING GIZZARD & THE LIZARD WIZARD
Planet B
12
179
217.8
5
NEW
180
PHANTOGRAM
Into Happiness
5
180
20
217.2
3
329
181
DAVID GUETTA f/ RAYE
Stay (Don't Go Away)
8
181
214.8
4
NEW
182
ROSALIA
Aute Cuture
5
182
7
213.3
5
243
183
SHAED
Trampoline
31
153
2
212.7
5
123
184
DIDO
Give You Up
23
93
8
212.7
5
173
185
ALEC BENJAMIN
Let Me Down Slowly
41
53
5
211.5
5
172
186
BADFLOWER
Promise Me
19
172
2
207.6
5
353
187
THE 1975
It's Not Living (If It's Not With You)
36
16
3
207
4
1566
188
ROSALIA & J. BALVIN
Con Altura
13
188
2
206.1
3
193
189
LUKE BRYAN
Knockin' Boots
15
189
3
205.8
2
302
190
MICHAEL RAY
Her World Or Mine
18
190
1
204.9
5
347
191
BEARTOOTH
You Never Know
42
191
0
204
5
870
192
BRYCE VINE f/ YG
La La Land
15
192
203.1
7
NEW
193
LITTLE MIX
Bounce Back
3
193
2
202.8
3
118
194
TRAVIS DENNING
After A Few
22
118
0
201.3
3
174
195
HALSEY
Without Me
39
7
2
201.3
5
176
196
IMAGINE DRAGONS
Bad Liar
34
35
13
201.3
6
252
197
IGGY AZALEA
Started
9
197
4
201
4
189
198
KAREN O & DANGER MOUSE
Turn The Light
16
163
0
199.5
5
350
199
GODSMACK
Under Your Scars
14
199
0
197.4
4
152
200
WHITE LIES
Tokyo
25
27
0
195.9
3
95
201
PANIC! AT THE DISCO
High Hopes
57
5
3
195.6
5
225
202
HALF ALIVE
Still Feel
44
136
195
2
NEW
203
BAE JINYOUNG
Hard To Say Goodbye
4
203
0
192
3
117
204
BROTHERS OSBORNE
I Don't Remember Me (Before You
49
63
6
191.4
5
362
205
MALLRAT
Groceries
56
205
191.4
5
NEW
206
VOLBEAT
Last Day Under The Sun
2
206
0
188.4
3
48
207
CODY JOHNSON
On My Way To You
46
36
5
187.8
5
83
208
OLIVER TREE
Hurt
28
83
3
186.6
4
564
209
TWICE
Fancy
10
209
0
183.9
3
303
210
BRANTLEY GILBERT & LINDSAY ELL
What Happens In A Small Town
29
210
0
183.6
4
248
211
DISTURBED
A Reason To Fight
36
150
0
181.8
2
25
212
ASHLEY MCBRYDE
Girl Goin' Nowhere
30
20
1
181.2
4
90
213
HATCHIE
Stay With Me
13
80
181.2
3
NEW
214
GARTH BROOKS f/ BLAKE SHELTON
Dive Bar
2
214
2
178.8
2
403
215
WEYES BLOOD
Movies
14
215
3
177.9
4
2665
216
HOWARD JONES
Hero In Your Eyes
12
216
1
175.8
5
2133
217
DABABY
Suge
11
217
175.8
2
NEW
218
PIXIES
On Graveyard Hill
4
218
6
175.5
3
411
219
DAN & SHAY
Speechless
51
64
4
174.3
4
207
220
LOUISE
Stretch
14
182
1
173.4
4
143
221
CAGE THE ELEPHANT
House Of Glass
17
105
172.8
2
NEW
222
TANYA TUCKER f/ BRANDI CARLILE & SHOOTER JENNINGS
Hard Luck
1
222
2
172.2
4
451
223
YEASAYER
Fluttering In The Floodlights
12
223
4
171.6
3
242
224
LAUREN DAIGLE
You Say
49
45
5
167.7
5
2093
225
DJ KHALED f/ SZA
Just Us
6
225
1
165
2
928
226
KASSI ASHTON
Violins
7
226
6
163.5
5
624
227
MADDIE POPPE
Made You Miss
13
227
3
162.6
2
2414
228
MARK RONSON f/ YEBBA
Don't Leave Me Lonely
7
228
162.6
2
NEW
229
WALKER HAYES
Don't Let Her
6
229
7
162.3
5
404
230
PINK f/ CASH CASH
Can We Pretend
12
230
1
160.2
2
262
231
POST MALONE f/ SWAE LEE
Sunflower
37
13
1
159.3
4
447
232
SOAK
Knock Me Off My Feet
25
168
158.4
5
NEW
233
CARDI B
Press
5
233
9
156.3
5
115
234
COURTNEY BARNETT
Everybody Here Hates You
12
115
0
156
4
395
235
PUP
Kids
24
235
2
156
2
547
236
SKY FERREIRA
Downhill Lullaby
14
236
6
155.4
4
107
237
H.E.R.
Hard Place
34
92
2
153.3
3
1662
238
CITY GIRLS
Act Up
12
238
14
153
5
266
239
INGRID MICHAELSON
Missing You
8
239
2
152.4
5
588
240
MAVIS STAPLES
Change
13
240
10
150
5
162
241
BEYONCE
Before I Let Go
11
162
0
149.4
4
383
242
SHOW ME THE BODY
Camp Orchestra
20
242
1
148.5
5
82
243
ROB THOMAS
One Less Day (Dying Young)
19
37
2
148.5
5
226
244
SMITH & THELL
Forgive Me Friend
34
226
2
148.5
5
279
245
JADE BIRD
I Get No Joy
24
83
11
148.5
5
702
246
ELTON JOHN & TARON EGERTON
(I'm Gonna) Love me Again
7
246
147.6
2
NEW
247
THE BOYZ
Bloom Bloom
4
247
1
145.2
4
213
248
EMMA BUNTON
Baby Please Don't Stop
18
49
3
144.6
4
724
249
STRUTS
In Love With A Camera
34
249
0
144.3
3
146
250
LADY GAGA & BRADLEY COOPER
Shallow
39
1
Beyond Radio's Current Top 250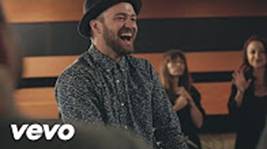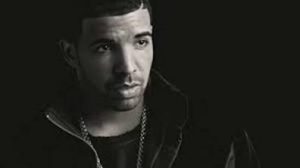 Our new Podcast "Beyond Radio Presents"
Along with my friend Jeff Morris, we hope to bridge music nostalgia and music discovery with this Podcast. The Podcast will be released in a Netflix series fashion, with several episodes released at the same time relating to a companion playlist, which we called the Pod-Castlist, that is also featured on Spotify.
Beyond Radio Presents, Pod-Castlist #1
The premise is to draw off my history of personal charting to relate new to old, old to new and everywhere in between. Jeff gets presented with the playlist and acts as kind of an audience member, giving his feedback and perspective as it relates to his life, thus bringing in other nuances.
Beyond Radio 250 Playlist
Recent songs that have reached the Beyond Radio 250
2018 Untapped Resources Playlist
All the songs that have reached the Untapped top 100 in 2018
The top songs based on personal charts and music forums from all across the internet.