Subscribe to Show the Full Chart
The Beyond Radio Top 250

February 29, 2020 through March 31, 2020

Adds
Points
Charts
LC
TC
Artist
Song
Weeks
Peak
6
6630.3
50
3
1
DUA LIPA
Physical
8
3
-6
5217.9
46
1
2
THE WEEKND
Blinding Lights
17
1
45
5143.7
45
NEW
3
LADY GAGA
Stupid Love
5
3
-10
3551.7
39
2
4
DUA LIPA
Don't Start Now
22
1
-6
3394
39
4
5
HARRY STYLES
Adore You
17
3
19
3101.35
32
34
6
BILLIE EILISH
No Time To Die
7
6
3
2846.55
29
8
7
PEARL JAM
Dance Of The Clairvoyants
10
7
-4
2842.6
33
5
8
BILLIE EILISH
Everything I Wanted
20
4
6
2720.2
35
23
9
DOJA CAT
Say So
13
9
34
2620.05
34
NEW
10
DIXIE CHICKS
Gaslighter
4
10
-1
2535.9
34
7
11
TAME IMPALA
Lost In Yesterday
13
7
11
2375.95
30
28
12
THE PUSSYCAT DOLLS
React
8
12
21
2356
27
NEW
13
PEARL JAM
Superblood Wolfmoon
6
13
22
2348.35
26
401
14
THE STROKES
Bad Decisions
6
14
30
2266.1
30
NEW
15
THE KILLERS
Caution
3
15
-2
2217.4
33
10
16
JONAS BROTHERS
What A Man Gotta Do
11
10
-1
2152.3
36
11
17
HAYLEY WILLIAMS
Simmer
10
11
-5
2109.65
31
6
18
THE 1975
Me & You Together Song
10
6
32
2022
32
NEW
19
SZA f/ JUSTIN TIMBERLAKE
The Other Side
5
19
-8
2006.25
28
9
20
HALSEY
You Should Be Sad
12
9
22
1994.8
22
NEW
21
JESSIE WARE
Spotlight
4
21
4
1942.85
30
25
22
ALICIA KEYS
Underdog
13
22
20
1906.55
34
85
23
SAM SMITH
To Die For
7
23
9
1736.95
26
87
24
TAYLOR SWIFT
The Man
30
24
23
1722.05
25
1353
25
HARRY STYLES
Falling
12
25
0
1706.5
21
32
26
SAINT JHN
Roses
10
26
-6
1684.2
21
12
27
GROUPLOVE
Deleter
12
12
18
1667.45
20
NEW
28
BIFFY CLYRO
Instant History
6
28
-4
1632.05
17
18
29
OZZY OSBOURNE & ELTON JOHN
Ordinary Man
10
18
20
1537.9
21
NEW
30
THE WEEKND
After Hours
6
30
2
1519.5
23
54
31
CAMILA CABELLO f/ DABABY
My Oh My
15
31
14
1512
18
NEW
32
ALANIS MORISETTE
Smiling
6
32
-7
1502
15
13
33
ALANIS MORISETTE
Reasons I Drink
17
6
-6
1491.3
19
16
34
GREEN DAY
Oh Yeah!
11
16
-10
1491.05
22
14
35
CELESTE
Stop This Flame
13
14
10
1469.1
17
144
36
CAM
Till There's Nothing Left
7
36
18
1406.7
18
NEW
37
GLASS ANIMALS
Your Love (Deja Vu)
5
37
8
1385.4
20
83
38
DECLAN MCKENNA
Beautiful Faces
8
38
-3
1366.5
15
17
39
OZZY OSBOURNE
Under The Graveyard
21
7
6
1363.6
18
82
40
5 SECONDS OF SUMMER
No Shame
8
40
1
1357.7
17
29
41
THE BLACK KEYS
Shine A Little Light
38
29
2
1308.15
19
47
42
GABBY BARRETT
I Hope
55
28
-3
1299.8
21
38
43
CARRIE UNDERWOOD
Drinking Alone
75
23
-4
1255
20
19
44
MAREN MORRIS f/ HOZIER
The Bones
58
12
-1
1221.55
15
24
45
INGRID ANDRESS
More Hearts Than Mine
52
8
-8
1195.6
23
15
46
SELENA GOMEZ
Rare
13
15
0
1181.75
14
65
47
MIRANDA LAMBERT
Bluebird
30
47
0
1170.1
17
36
48
AWOLNATION
The Best
21
20
-3
1149.45
15
42
49
BECKY HILL
Better Off Without You
12
42
16
1143.05
16
NEW
50
MABEL
Boyfriend
4
50
2
1123.05
19
64
51
EMINEM f/ JUICE WRLD
Godzilla
10
51
-3
1109.65
12
48
52
NEON TREES
Used To Like
19
33
7
1079.3
11
257
53
CARIBOU
Never Come Back
8
53
11
1078.5
17
326
54
ADAM LAMBERT f/ NILE RODGERS
Roses
8
54
-1
1068.3
20
26
55
BEST COAST
Everything Has Changed
9
26
-1
1063.8
10
88
56
DMA'S
Life Is A Changing Game
8
56
16
1050.35
17
NEW
57
SAM HUNT
Hard To Forget
6
57
10
1049.05
17
256
58
COLDPLAY
Champion Of The World
61
58
15
1037.85
16
NEW
59
JAX JONES, MARTIN SOLVEIG & RAYE
Tequila
6
59
-4
1033.7
19
52
60
ARIZONA ZERVAS
Roxanne
19
35
8
1021.15
19
127
61
NIALL HORAN
No Judgement
7
61
5
1007.5
15
67
62
CHRISTINE & THE QUEENS
People, I've Been Sad
58
62
-1
1006.55
17
50
63
RODDY RICCH
The Box
13
50
-2
1002.6
8
44
64
FOALS
The Runner
28
2
15
982.05
24
227
65
JUSTIN BIEBER f/ QUAVO
Intentions
7
65
10
979.6
10
NEW
66
SAM FENDER
Hold Out
3
66
-9
975.3
13
22
67
PET SHOP BOYS
Monkey Business
13
22
-4
975.3
15
33
68
CARLY PEARCE f/ LEE BRICE
I Hope You're Happy Now
27
33
-8
974.5
14
31
69
DUA LIPA
Future Nostalgia
17
12
11
973.5
11
NEW
70
SPORTS TEAM
Here's The Thing
5
70
-3
963.3
13
77
71
BILLY TALENT
Reckless Paradise
9
71
0
962.7
10
61
72
THE BLUE STONES
Shakin' Off The Rust
24
25
7
958.5
14
154
73
CARLY RAE JEPSEN
Let's Be Friends
8
73
14
953.1
23
276
74
KHALID f/ DISCLOSURE
Know Your Worth
7
74
0
946
13
74
75
DUKE DUMONT
Therapy
10
74
11
940.4
13
653
76
ROLLING BLACKOUTS COASTAL FEVER
Cars In Space
7
76
-8
939.2
19
21
77
POST MALONE
Circles
30
1
3
937.8
9
212
78
THE STROKES
At The Door
7
78
-5
915.9
15
49
79
DEMI LOVATO
Anyone
9
49
-8
904.65
18
20
80
TONES AND I
Dance Monkey
47
3
14
881.85
14
NEW
81
HAIM
The Steps
4
81
1
881.6
10
75
82
MAC MILLER
Good News
11
75
-5
874.55
10
30
83
SAINT MOTEL
Van Horn
24
30
0
868.55
14
99
84
BLAKE SHELTON & GWEN STEFANI
Nobody But You
15
84
3
862.7
17
69
85
JOEL CORRY
Lonely
10
69
3
841.3
10
196
86
NOEL GALLAGHER'S HIGH FLYING BIRDS
Blue Moon Rising
8
86
14
833.95
14
NEW
87
BUSH
Flowers On A Grave
4
87
-1
831.75
12
59
88
ASHLEY MCBRYDE
One Night Standards
29
49
-4
830
10
35
89
MGMT
In The Afternoon
17
23
-5
806.75
18
43
90
LEWIS CAPALDI
Before You Go
18
25
3
804.4
9
275
91
PSYCHEDELIC FURS
Don't Believe
7
91
5
801.1
12
194
92
JOJI
Run
7
92
8
793
9
1167
93
U.S. GIRLS
4 American Dollars
7
93
-4
792.2
9
37
94
TAME IMPALA
It Might Be Time
22
5
3
781.4
9
371
95
TENNIS
Need Your Love
10
95
0
777.95
15
126
96
TREVOR DANIEL
Falling
15
76
16
776.75
16
NEW
97
DEMI LOVATO
I Love Me
4
97
-1
775.55
10
103
98
JOYWAVE
Half Your Age
10
98
11
774.4
14
NEW
99
GRIMES
Delete Forever
7
99
1
764.6
10
119
100
THE GLORIOUS SONS
Closer To The Sky
13
100
9
760.85
11
1342
101
COLD WAR KIDS
Who's Gonna Love Me Now
6
101
-10
760.6
13
27
102
NIALL HORAN
Nice To Meet Ya
26
5
-5
756.85
15
76
103
THE WEEKND
Heartless
18
15
0
752.6
6
98
104
FIVE FINGER DEATH PUNCH
Inside Out
17
98
4
752.3
14
214
105
JP SAXE f/ JULIA MICHAELS
If The World Was Ending
18
105
8
750.65
10
1031
106
KENNYHOOPLA
How Will I Rest In Peace If I'm Buried by A Highway
6
106
1
745.8
11
147
107
MANDY MOORE
Save A Little For Yourself
10
107
3
744.6
6
393
108
CAGE THE ELEPHANT f/ IGGYPOP
Broken Boy
48
108
11
740.2
12
1647
109
PURPLE DISCO MACHINE
In My Arms
8
109
-4
734.4
10
40
110
HOT CHIP
Positive
17
40
0
729.4
11
97
111
JAKE OWEN
Homemade
48
97
3
728.65
13
187
112
BIRDS OF TOKYO
Two Of Us
10
187
14
728
14
NEW
113
KATY PERRY
Never Worn White
4
113
9
727.6
9
NEW
114
NOEL GALLAGHER'S HIGH FLYING BIRDS
Come On Outside
5
114
0
719.5
11
94
115
DOJA CAT
Boss Bitch
10
94
11
716.25
11
NEW
116
KIESZA
All Of The Feelings
2
116
-4
715.25
15
93
117
BLACKBEAR
Hot Girl Bummer
24
91
-3
714.4
12
46
118
GORILLAZ
Momentary Bliss
8
46
9
708.2
9
NEW
119
NOVATINES
Come Alive
4
119
10
707.7
10
NEW
120
BEST COAST
Different Light
5
120
3
705.55
9
182
121
NATHANIEL RATELIFF & THE NIGHT SWEATS
And It's Still Alright
12
121
0
703.65
13
142
122
TONES AND I
Never Seen The Rain
36
122
2
703.65
14
264
123
LIZZO
Cuz I Love You
59
123
4
698
11
285
124
THOMAS RHETT f/ JON PARDI
Beer Can't Fix
45
124
4
694.7
12
161
125
BLOSSOMS
If You Think This Is Real Life
8
125
4
692.4
13
213
126
SHAWN HOOK
I Don't Wanna Dance
9
126
-4
685.9
10
79
127
ALAN WALKER f/ AVA MAX
Alone, Part II
14
45
1
680.75
8
170
128
DIRTY HONEY
Rolling 7's
23
128
-3
674.5
9
73
129
VOLBEAT
Die To Live
31
62
-9
656.5
9
70
130
DAN & SHAY, JUSTIN BIEBER
10,000 Hours
26
45
2
656.5
9
224
131
CAGE THE ELEPHANT
Black Madonna
45
131
3
656.4
11
397
132
INCUBUS
Our Love
8
132
0
655.35
7
177
133
ALTER BRIDGE
Godspeed
19
133
-3
650.35
11
66
134
KELSEA BALLERINI
Homecoming Queen?
29
36
11
648.6
14
NEW
135
SELENA GOMEZ
Feel Me
6
135
0
648.1
9
172
136
BONIFACE
Oh My God
8
136
0
646.65
5
175
137
TOOL
Pneuma
21
137
-3
641.4
9
51
138
WHITE REAPER
Might Be Right
44
19
0
640.75
11
130
139
LUKE COMBS f/ ERIC CHURCH
Does To Me
8
130
-5
637.25
17
45
140
SELENA GOMEZ
Lose You To Love Me
23
11
-5
632.4
13
78
141
HARRY STYLES
Watermelon Sugar
18
22
1
622.8
6
155
142
MURA MASA
Teenage Headache Dreams
8
142
0
620.9
7
242
143
GREEN DAY
Meet Me On The Roof
8
143
6
616.8
6
NEW
144
GORILLAZ
Desole
4
144
2
614.4
9
145
145
BROCKHAMPTON
Sugar
17
145
1
613.5
9
112
146
OCEAN GROVE
Sunny
14
112
-4
609.6
6
80
147
TAME IMPALA
Posthumous Forgiveness
17
59
4
605.5
8
797
148
DROPKICK MURPHYS
Smash Shit Up
8
148
-3
592.45
12
60
149
MAGGIE ROGERS
Love You For A Long Time
18
42
-1
591.8
4
122
150
MORRISSEY
Bobby, Don't You Think They Know?
12
122
5
591.7
8
646
151
THE USED
Paradise Lost, A Poem By
7
151
9
591.5
9
NEW
152
AVA MAX
Kings & Queens
2
152
6
590.8
7
NEW
153
FRATELLIS
Six Days In June
6
153
1
590.75
11
174
154
LOVELYTHEBAND
Loneliness For Love
7
154
4
590.2
5
NEW
155
KING PRINCESS
Ohio
7
155
0
585
3
296
156
PET SHOP BOYS
I Don't Wanna
8
156
3
583.35
8
216
157
FINNEAS
Let's Fall In Love For The Night
17
157
3
582.95
7
431
158
KALEO
I Want More
10
158
0
582.6
4
165
159
JAMES BLUNT
Monsters
23
159
-10
580.35
11
57
160
MAROON 5
Memories
27
10
-1
580
7
92
161
SPENCER CRANDALL
My Person
13
92
0
577.8
10
150
162
LANA DEL REY
Mariners Apartment Complex
81
26
-9
575.15
10
58
163
MICHAEL KIWANUKA
Hero
23
44
7
574.9
7
NEW
164
BIFFY CLYRO
End Of
4
164
9
570.85
10
NEW
165
JAMES BLUNT f/ WARD THOMAS
Halfway
7
165
1
568.75
6
279
166
SOCCER MOMMY
Circle The Drain
8
166
0
568.4
4
432
167
KINGSWOOD
Bittersweet
8
167
-7
567.75
7
90
168
BLACK PUMAS
Colors
26
90
-2
563.85
10
104
169
BREAKING BENJAMIN
Far Away
17
56
-1
562.35
7
169
170
SILVERSUN PICKUPS
Don't Know Yet
35
84
8
560.75
8
NEW
171
RITA ORA
How To Be Lonely
3
171
11
560.1
13
NEW
172
DAGNY
Come Over
6
172
1
554.4
6
205
173
INHALER
We Have To Move On
8
173
0
553
5
89
174
WHITE LIES
Falling Out Without Me
18
58
10
552.85
10
NEW
175
ONEREPUBLIC
Didn't I
3
175
7
546.8
7
NEW
176
JONAS BLUE & PALOMA FAITH
Mistakes
4
176
0
546.35
9
125
177
NOBRO
Marianna
8
125
-2
544.95
9
146
178
KYGO, AVICII & SANDRO CAVAZZA
Forever Yours
10
146
4
543.9
7
NEW
179
SOPHIA SCOTT
I Ain't Me Without You
6
179
-1
542.3
11
141
180
BLACK EYED PEAS
20-Apr
21
141
-6
539.95
8
68
181
OF MONSTERS AND MEN
Wars
36
32
2
539.6
5
NEW
182
NIGHTWISH
Noise
7
182
-1
537.3
6
202
183
MARC ALMOND
Slow Burn Love
13
183
5
531.8
7
409
184
070 SHAKE
Guilty Conscience
8
184
4
531
4
NEW
185
HOSH, 1979 & JALJA
Midnight (The Hanging Tree)
4
185
6
529.7
9
NEW
186
RONAN KEATING & EMELI SANDE
One Of A Kind
7
186
0
526.8
6
162
187
KHRUANGBIN f/LEON BRIDGES
Texas Sun
15
162
-4
524.4
7
100
188
SEA GIRLS
Ready For More
8
100
-4
522.7
11
62
189
GREY DAZE
What's In The Eye
10
62
0
522.2
5
406
190
THE ORIELLES
Space Samba
8
190
0
517.8
5
240
191
EDITORS
Upside Down
21
191
7
517.7
10
792
192
HOT MILK
June Gloom
8
192
10
516.25
10
NEW
193
ARKELLS
Years In The Making
5
193
-2
508
6
113
194
HALSEY
Finally/Beautiful Stranger
17
66
0
508
6
163
195
MAC MILLER
Blue World
8
163
-3
501.6
7
107
196
FONTAINES DC
Liberty Belle
48
107
-8
500.9
10
39
197
GEORGIA
24 Hours
13
39
-1
495.95
6
176
198
THE BLACK MOODS
Whatcha Got
21
176
-4
492.5
7
72
199
CELINE DION
Courage
27
72
-1
492
4
203
200
I PREVAIL
Hurricane
27
200
6
485.25
7
NEW
201
LAUV
Modern Loneliness
6
201
7
484.8
8
NEW
202
AGNES
Goodlife
7
202
-1
484
4
248
203
FOALS
Neptune
8
203
0
482.35
4
198
204
CAITLYN SMITH
Long Time Coming
12
198
-3
481.15
7
106
205
SLIPKNOT
Nero Forte
25
52
1
478.9
8
160
206
KELSEA BALLERINI
Club
21
160
2
478.8
8
323
207
OVERCOATS
The Fool
18
207
9
477.6
9
NEW
208
ROISIN MURPHY
Murphy's Law
4
208
5
475.05
6
NEW
209
ASHE
Moral Of The Story
6
209
-2
472.2
4
143
210
HARRY STYLES
Treat People With Kindness
12
143
4
468.4
4
NEW
211
KODALINE
Sometimes
3
211
0
466.6
10
195
212
PINK f/ CHRIS STAPLETON
Love Me Anyway
49
160
-9
465.1
8
56
213
NIALL HORAN
Put A Little Love On Me
17
11
9
462.35
9
NEW
214
BENEE
Supalonely
3
214
6
461.5
6
NEW
215
MICKEY GUYTON
What Are You Gonna Tell Her?
3
215
4
454.5
8
532
216
PETRIC
Something To Do With You
8
216
1
453.8
8
291
217
NOAH CYRUS f/ LEON BRIDGES
July.
26
161
7
449.9
8
NEW
218
DUNE RATSf/ K.FLAY
Stupid Is As Stupid Does
7
218
1
448.4
7
273
219
DAVID GUETTA f/ RAYE
Make It To Heaven
8
219
7
446.8
7
NEW
220
RINA SAWAYAMA
XS
4
220
0
445.6
3
211
221
LOTTERY WINNERS
Little Things
14
211
0
442
3
237
222
DARKSOFT
Cybersecurity
14
222
-1
440.5
5
209
223
KANE BROWN
Homesick
74
149
-5
440.4
4
138
224
CREEPER
Annabelle
8
138
1
440.35
11
159
225
REGARD
Ride It
30
61
4
438.9
9
656
226
SMITH & THELL
Goliath
8
226
2
438.2
5
NEW
227
MONTAIGNE
Don't Break Me
7
227
-5
438
8
53
228
MADDIE & TAE
Die From A Broken Heart
75
53
-5
435.2
8
91
229
LITTLE BIG TOWN
Over Drinking
29
62
3
434.8
6
710
230
LAUV
Tattoos Together
8
230
-6
429.9
7
81
231
LOUIS TOMLINSON
Walls
11
81
6
428.5
13
557
232
MEGHAN TRAINOR f/ NICKI MINAJ
Nice To Meet Ya
8
232
1
427.6
3
655
233
AUNTY SOCIAL
Cortex
8
233
-4
425
3
137
234
GRIMES
4 AEM
14
48
0
425
3
168
235
POETS OF THE FALL
My Dark Disquiet
25
163
1
425
3
347
236
MADONNA
I Don't Search I Find
40
216
3
423.6
3
NEW
237
DIRK.
Artline
5
237
-5
423
14
101
238
JUSTIN BIEBER
Yummy
13
97
3
423
3
NEW
239
THUNDERCAT
Dragonball Durag
4
239
-1
422.4
3
199
240
THE PALE WHITE
Swim For Your Life
22
103
7
419.4
8
NEW
241
MEDUZA
Born To Love
6
241
2
419.2
5
270
242
SAM FENDER
Saturday
21
56
2
418.6
5
1131
243
BADLY DRAWN BOY
Is This A Dream
8
243
1
416.4
4
228
244
AGNES OBEL
Broken Sleep
12
228
-1
415.7
7
105
245
SOPHIA SCOTT
Hard To Love
17
105
-2
415
5
218
246
THE BIG MOON
Take A Piece
18
65
3
414.6
3
NEW
247
DUKE DUMONT
Love Song
3
247
3
412.75
6
703
248
JASON ISBELL & THE 400 UNIT
Be Afraid
7
248
3
410.15
4
2195
249
REAL ESTATE
Paper Cup
7
249
-4
410.1
6
86
250
JON HOPKINS
Luminous Spaces
15
86
Beyond Radio's Current Top 250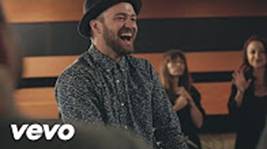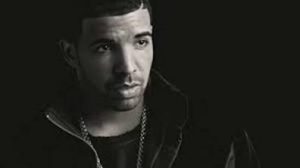 3              1              DUA LIPA             Physical
This song dominated all pop sectors this month and stands 1400 points ahead of #2. What is surprising is that it is not the 2nd radio single in the US. That belongs to the song "Break My Heart" which jumps into the top 30 in airplay on pop radio this week while this month's #4 "Don't Start Now" remains at #1.
1              2              THE WEEKND     Blinding Lights
This song has spent 4 months in the top 2 and finally surpasses "Heartless" on pop radio. Both Dua Lipa and The Weeknd's albums just hit the last 2 weeks. His "After Hours" debuts at #1 on the Billboard 200, while this song goes to #1 on the Hot 100. 9 other songs from the album enter the top 50 of the Hot 100. If you don't know, I despise how the Hot 100 tracks songs now, giving very little indication on a weekly basis of the hits are. Album bombs like this happen almost weekly and songs many song remain on the chart for just 1 week. Awful.
new       3              LADY GAGA        Stupid Love
Back in dance-pop form, Gaga blasts onto the chart in her 1st month, on 45 of the charts I track, "Physical" is only on 5 more.
2              4              DUA LIPA             Don't Start Now
4              5              HARRY STYLES    Adore You
I love Styles old soul style even if I don't love all his songs. This one however, I am thrilled to see at #2 on pop radio in the US. After an abysmal few years on pop radio, with so much same-y same-y un-fun music it's refreshing to see these 5 songs dominating the airwaves. His next single "Falling" at #25, is a beautiful yet aching piano ballad, already top 20 in the UK.
34           6              BILLIE EILISH       No Time To Die
And then there is the polar opposite. Obviously, there is a need for depressing music too. The Bond movie theme is not intended for radio. #8 "Everything I Wanted" is much less dirge-like, more a subdued love song, still tracking well at pop and alternative.
8              7              PEARL JAM         Dance Of The Clairvoyants
Remaining strong for a 2nd month, even with the #13 "Superblood Wolfmoon" surpassing it at radio. The album "Gigaton" was released on Friday.
5              8              BILLIE EILISH       Everything I Wanted
23           9              DOJA CAT            Say So
Another refreshing song that gained popularity through a TikTok dance challenge. An atypical song for singer/rapper, it's the 5th single from her album "Hot Pink" and 1st pop hit.
new       10           DIXIE CHICKS      Gaslighter
It's been almost 14 years since the Chicks released their last studio album. Clearly people are receptive to hearing them again. They are even getting some country radio airplay though I think adult alternative should take notice as well.
Along with my friend Jeff Morris, we continue to bridge music nostalgia and music discovery with this Podcast.
Here we break down 2 other threads connected to the song "Tonite" by LCD Soundsystem. We start off on a progressive note, discussing bands like Spoon, Genesis and Pink Floyd. At times it might get a little somber but it ends in boy band territory where joy and laughter are brought back into the fold. I love how in the end it circles back to the repetition discussion of Part 1 and circles back to a major artist from Castlist 001.
Of course there were hidden connections in the music selected for the episode and you'll learn who (if you don't already know) one of my favorite artists is.
Some of the other artists brought into the discussion include Beastie Boys, Sheryl Crow, NKOTB, DC Talk, Everclear, Kenny Loggins, Grandmaster Flash and Toto.
This is the companion playlist on Spotify.
The 2020 Beyond Radio 250 Playlist
This playlist features all the songs that have reached the Beyond Radio 250 in 2019