At this time of year I start to concentrate on my annual music party, the 34th edition scheduled for July 1. The party always has a countdown aspect to it in addition to a separate music theme. This year's music theme is forgotten and/or obscure (new or old) party songs.
The countdown has a game attached to it. The participants try to put the top 45 (as chosen by those who submit their favorites for the year) in the correct order. Lowest score wins (points accrued by distance from actual chart position). So if you had the #1 song at #45 you'd receive 44 points-OUCH.
The music year for the party goes from June-May so I do a bi-annual "year-end countdown". I will be posting my favorites in different genres here over the next couple of weeks.
As tracked on my personal chart from June 2016-May 2017
Listen on this YouTube playlist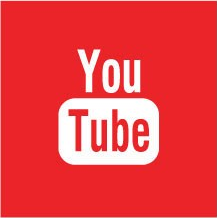 The number after the song was its peak position on my personal chart.
1 THE DEAR HUNTER King Of Swords (Reversed) 1(2)
2 THE DEAR HUNTER A Night On The Town 1(2)
3 THE DEAR HUNTER The Revival 1
4 THE DEAR HUNTER If All Goes Well 3
What can I say about my favorite new band of the year. No 2 songs sound alike. From swaggering disco-rock of  'Swords', the epic 'Town' or rock-bossanova of 'Revival'. The common theme is awesome melodies and choruses and a bit of theatricality.  With 10 years of material to absorb more will follow.
5 STEVE MASON Planet Sizes 2
This under stated but insistent song reminds me of the lighter side of early Genesis.
6 MICHAEL KIWANUKA One More Night 5
Combine the soulful but bluesy vocal, the memorable bass line with a little horn action and this simple songs just kills it.
7 SCENIC ROUTE TO ALASKA Coming Back 8
On their Facebook page the Edmonton trio sites their genre as Prairie-Indie. I'll buy that. This spent 17 weeks bubbling under my top 150, starting last August, before making it all the way to #8 in April. Just a breezy prairie confection.
8 RON POPE Hell or High Water 9
The Georgia native now based in NYC has southern boogie in his blood.  This horn drenched New Orleans style party tune is way too much fun. Next up on my chart will be his tune "Bad For Your Health".
9 JUNIOR EMPIRE West Coast 6
This song by the London fivesome sounds like something Moby would have recorded circa 1999.
10 GLINT Daydreamers 7
The NY synth-pop band founded by multi-instrumentalist and Broadway actor Jase Blankfort in 2003 goes dramatic and grand on this majestic ballad.
11 BACKGAMMON Oh Yeah! 5
This Dutch band falls somewhere between 70's rock, Tom Petty and Oasis on this track.
12 WILDLIFE Dead Century 5
Canadian band that formed in 2005. This one starts off quietly and builds into an ethereal and anthemic chorus. I thought it would be a #1 for me but there was a lot of completion on my chart last August.
13 DODGY You Give Drugs A Bad Name 10
UK band that had a personal chart hit for me in 1997 with the song "Good Enough", an organ  and horn driven pop song.  The sound here is completely different with an infectious guitar line as one of the main focal points. They scored another song on my chart this year with "What Are We Fighting For" a sweeping and majestic ballad.
14 THE REVIVALISTS Wish I Knew You 12
This is the first song on this list that saw radio success. The New Orleans band's latest album, "Men Amongst Mountains" from which this song is lifted, was released in July 2015. It reached #1 on AAA radio last summer and #1 on Alternative radio last month. It is currently in the top 25 on Hot AC radio. Talk about slow burn but well deserved.
15 THE DEAR HUNTER Gloria 11
The band has had 12 songs reach my top 150 since last September. This one is from their most recent album, the 5th in a 6 album cycle about "The Boy" known as The Dear Hunter. The great thing for me is that the songs stand on their own  but can pack a deeper meaning in connection to the story.
16 WELSHLY ARMS Legendary 18
Here's a Cleveland, Ohio band that I featured on a pick list in June 2016. A year later the song is making inroads on the European airplay chart, where it is currently #32. The song has been featured in ads for the Cleveland Indians, Hulu, Becks Beer and the NFL.
17 NEW ORDER People On The High Line 10
This alternative giant debuted in 1981 and has been a consistent performer on my personal chart throughout the years.
18 WILD FEATHERS Help Me Out 22
Americana leaning Nashville band also scored a #12 song on my chart in 2013 with "Got It Wrong".
19 KT TUNSTALL All Or Nothing 23
2 of her recent songs "Maybe It's A Good Thing" and "Evil Eye" made the top 200 on Beyond Radio in the past year but I prefer this upbeat jam.
20 THE DEAR HUNTER Wait 6
This one has a bit of a darker edge but again offers a great hook.