Nice moves into the top 10 this week for Adele and Ariana. Justin Timberlake still far out in front of Calvin Harris by 2400 points and 23 charts. The top 3 most added songs this week span pop, country & alternative with Shawn Mendes leading the pack with 15 adds, followed by Maren Morris and Beck with 12 each.
Drake & Rihanna lead the new entries into the top 100 with "Too Good" followed by the 4th single from Selene Gomez' latest cd, "Kill 'Em With Kindness".
FIND OF THE WEEK:
Last Bandoleros "Where Do You Go?" Self described as Tex-Mex/Pop-Rock, retro yet current and way too much fun.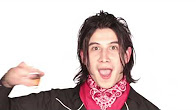 Hybrid charts for June 13 are posted, Untapped and Trending for June 20 coming soon.